Russian presidential spokesman Dmitry Peskov was asked what the Kremlin was thinking about "the need for a cease-fire in Syria." Recall that this issue is raised in the Geneva format to discuss the issue of political settlement in the SAR. Western politicians say that the Syrian army must stop the offensive, and the aircraft of the Russian Aerospace Forces stop bombing ... With such a "proposal", the Russian authorities agree, and this is good, not in a hurry.
"Russian newspaper"
gives Dmitry Peskov's statement about this:
The topic of a truce, let's say, about stopping some kind of activism, has long figured, but for this you need to finally decide on all the lists, who are the terrorist organizations, who the moderate opposition. As you know, it was still not possible to finalize this work. There are outlined agreed work outlines, a task has been set.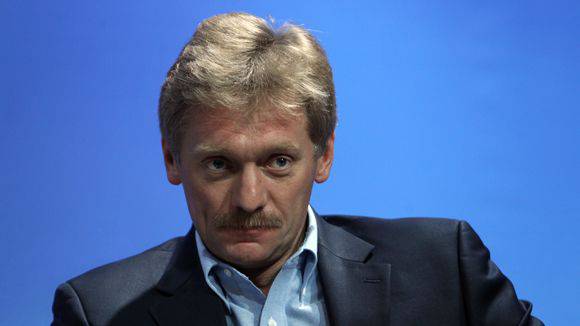 As you know, a number of countries participating in the negotiations have their own views on who needs and does not need to be considered terrorists in Syria. So, in the list of Saudi Arabia militants "Dzhebhat an-Nusra" and do appear as representatives of the "moderate opposition". The Turkish delegation refused to participate in the negotiations, as Kurdish volunteer groups consider militants in Syria to be militants.
Dmitry Peskov:
While there are certain difficulties, that is, you need to finalize two lists. For this work and carried out. This process is not easy, no one expected it to be easy. Now, to give any assessments, hasty or attributive, would not be true.
Attention is drawn to the fact that Western "proposals" for a truce began to flow more actively at a time when the Syrian army, with the support of the Russian Aerospace Forces, seized the strategic initiative from terrorist groups operating in different provinces of the SAR.