Head of the Ministry of Finance of Ukraine Natalia Yaresko announced a new formula for Ukrainian economic success. According to her, for the successful implementation of the IMF program in Ukraine this program does not necessarily read, the main thing: to participate in it.
RIA News
cites a statement by Ms. Yaresko, who stated that participation in the IMF program, regardless of what it says, in fact guarantees a "bright future":
It is important to participate in the program, it is not even necessary to know what is in it. Being out of the program means playing by the rules. Ukraine will continue to participate in the program. We know very well that this work not only gives fiscal support to the country, but is also an indicator of good governance for all of you.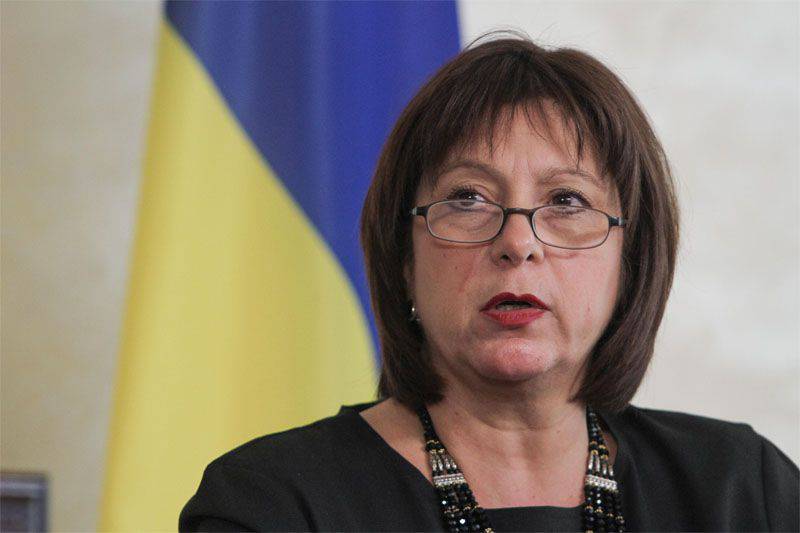 The question arises: who is this "we"? Who are these people who, without reading the program, decided that it is some kind of indicator of good governance? Apparently, this is Mrs. Yaresko herself and a very limited circle of people who do not burden themselves with reading the agreements that are signed with Ukraine.
Such a statement by the head of the Ministry of Finance of Ukraine is yet another proof that the Maidan authorities of the country did not fully get acquainted with the agreement on economic association with the EU, having decided that the main thing is "participation" ...