In the edition
The National Interest
A material appeared in which the military expert of the publication Harry Kazianis compiles a list of weapons capable of destroying the American navy. The list includes submarines of such states as Russia, China and Sweden.
RIA News
leads a piece of material Kazianis:
Nuclear submarines and submarines with ballistic missiles on board, aircraft carriers and surface combat ships under the guidance of the best-trained military personnel are nothing compared to a theoretical clash with the Russian, Chinese, Iranian or other rivals.
The submission states that the potential opponents of the United States have in their arsenal super-silent submarines, which should be the reason for the adjustment of the Pentagon's tactics in case of a possible collision with such military equipment. If you follow the logic of the American expert, today Washington has no such tactic in the arsenal. Or simply, Harry Kazianis is not quite aware of the US tactical arsenal.
Analyzing the Swedish submarine fleet, an NI expert writes that sometimes even cheaper submarines (cheaper compared to the US) "are capable of imposing vanity."
Greatest threat to
fleet
The USA, the same Casianis calls the submarine fleet of Russia, which, according to him, "doubled its rates."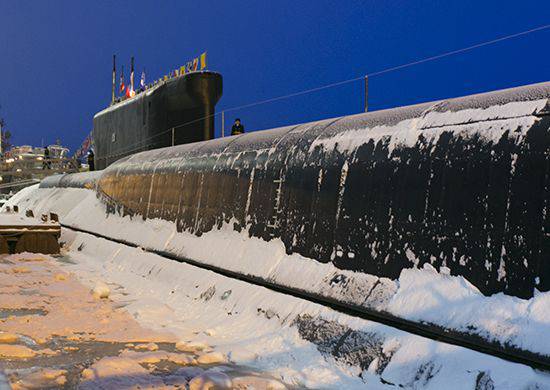 From the material:
However, if we talk about modernity, then Russia "doubled the stakes" in advancing its Navy. Moscow is developing an even more deadly class of boats