This year, the Pentagon intends to deploy in the Republic of Korea the latest Gray Eagle MQ-1C UAVs, designed for reconnaissance and launching missile strikes, reports
RIA News
message of the newspaper "Chosun Ilbo".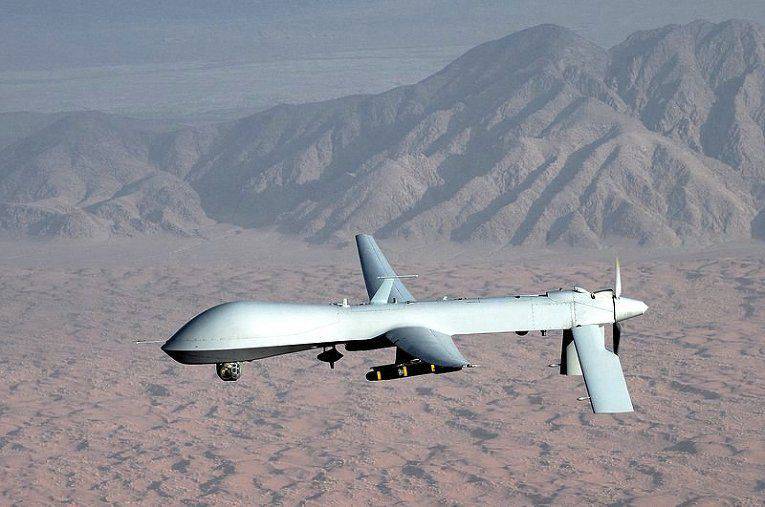 Similar "unmanned
aviation
military equipment in South Korea will be deployed for the first time, "the publication notes.
The drones "Gray Needles", surpassing the combat capabilities of the drones that were used in Afghanistan and Iran, are scheduled to be delivered in July, at the latest, before the end of the year.
According to the newspaper, "equipped with night-vision cameras, UAVs can fly for up to 30 hours and are designed to monitor areas along the demilitarized zone separating the Republic of Korea and the DPRK."
"With the help of new drones, the armed forces of the United States and South Korea will be able to strike at helicopters, as well as tanks enemy from a distance of about eight kilometers. For this, each aircraft is equipped with four Hellfire anti-tank missiles, four GBU-44 / B high-precision gliding bombs, and can also be equipped with Stinger missiles in the air-to-air version ",
- writes the edition with reference to an informed source.
The newspaper also notes that the drones "can be applied to ground targets using laser guidance with an accuracy of up to one meter."
The transfer to the peninsula of new weapons is carried out by the United States in response to the test of nuclear
weapons
held by Pyongyang on January 6.