The head of the Ministry of Defense of Greece, Pannos Kammenos, during a meeting with his Israeli counterpart, Moshe Ya'alon, said that official Athens had information about IG oil traffic through Turkish territory. According to Kammenos, expressed during a joint briefing with Yaalon, the greatest flows of smuggled oil produced in the territories of Iraq and Syria controlled by the militants go through Turkey.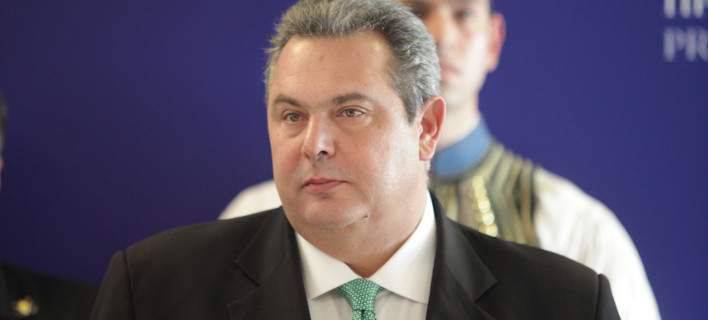 Kammenos added that this fact itself suggests that terrorist groups operating in the Middle East are being financed through Turkey.
RIA News
cites the statement of the Greek Minister of National Defense:
The truth is that most of the oil that comes from the DAISH (IG) comes from terrorists, comes through Turkey, and through Turkey comes the financing of terrorism. It would be good if Turkey decided to change its attitude, not to cooperate with terrorism, not to carry out actions that cause problems in the region, took advantage of funding from the European Union and would be able to stop refugees on the coast of Asia Minor with their own economic advantage. We urge Turkish President Erdogan to turn the Turkish ship to European values.
This statement was made by Panos Kammenos as an answer to the question of whether Ankara can take part, along with Israel, Greece, Cyprus, Egypt and Jordan, in creating a regional anti-terrorism axis - a territory where there is no place for flirting with terrorists.
The Greek minister added that in order to create such an axis of Turkey, it is necessary to begin to recognize the existence of an independent state of Cyprus.
The Minister of Defense of Israel, confirming the words of the Greek colleague, said that the transportation of oil stolen by the IG, has been going through Turkey for a long time. It is strange that the Greek and Israeli authorities had not previously raised this issue, if such information was available ...