During the fighting in Syria, government tankers began to use last year
tank
9M117 guided missiles of the 9K116-1 Bastion complex. It is worth noting that such
weapon
practically did not take part in numerous local wars, where Russia participated, despite the fact that it was already "prescribed" on Russian tanks as 40 years. We can only recall a few episodes during the first Chechen company. In addition, then in the battles there were complexes "Cobra" of T-80BV tanks with radio command guidance. So it turns out that Syrian tankers were the first in the world to use tank missiles aimed at a laser beam in a real war.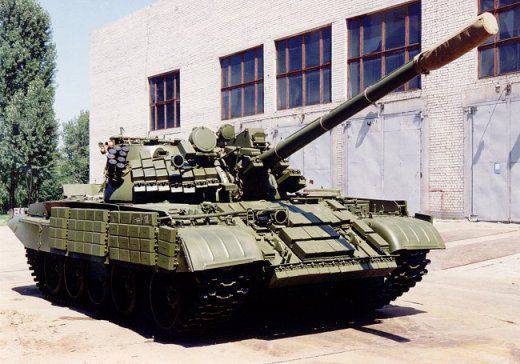 At the beginning of the 80-s in the USSR, it was decided to modernize outdated domestic vehicles of the first post-war generation, including the T-55. In Omsk, where the T-55 in its "extreme" version was produced (mainly for export) right up to the 1977 year, the designers did a lot to improve the characteristics of the veteran tank to the first versions of the T-64 and T-72.
In particular, the "fifty-fifth" stuffing was thoroughly refined. On the machine, the Volna fire control system appeared with a KDT-2 laser rangefinder, a BV-55 ballistic computer, which automatically generated aiming and lateral lead angles when firing conventional shells.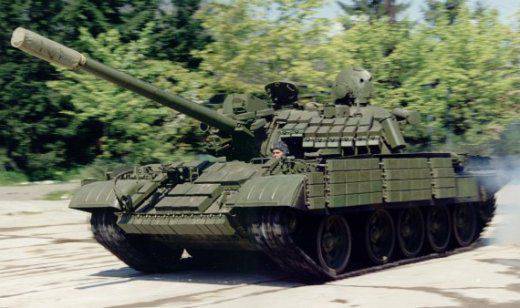 Another highlight was the 9K116 "Bastion" guided weapon system, with the 9M117 rocket launched through an 100-mm rifled gun. The target hit range is from 100 to 4000 meters. Flight speed 370 m / s. Penetration to 600 mm. The probability of hitting at the maximum range is up to 80%. The rocket can be used in 40-degree frosts and in heat up to 50 degrees, which is important in Syrian conditions.
T-55 tanks with "Bastions" could effectively hit both the old NATO M-60, Leopard-1, Chiefen and AMX-30 vehicles in frontal hull projections, as well as new-generation tanks, such as the M-1 Abrams , however, in the board. In Soviet times, the repair of old tanks was carried out by tank repair plants of the USSR Ministry of Defense, including an enterprise located in Lviv. It was here that the 200 T-55 for Syria was upgraded. True, these works were carried out already at the time of independence of Ukraine. The very same anti-tank weapons Syria purchased directly in Russia.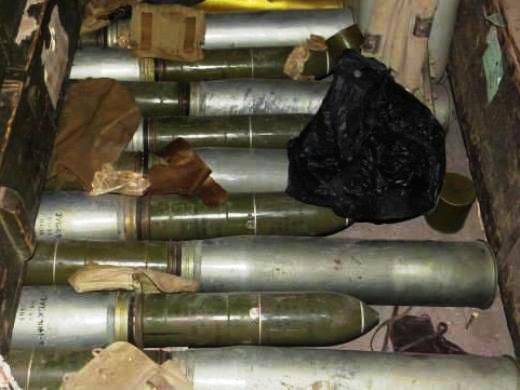 And, although the upgraded T-55MV tanks began to be used from the very beginning of the conflict, there were no real facts about the use of 9М117 missiles. Although, judging by the photo and video materials, such weapons could be captured by the militants. And so, last year, these missiles went into action. According to military experts, the ammunition available to the Syrian tankers is already on the verge of expiration, a little more, and they would completely turn into useless, albeit expensive scrap. Therefore, the Syrians, in this case, kill two birds with one stone: they use rockets and destroy the enemy with high precision.