This
история
happened to my friend, a schoolboy, a resident of the city of Dankov, Dima Meshcheryakov. The events that will be discussed happened a few years ago when Dima was just about to go to the first grade of school number XXUMX.
The boy, unfortunately, knew his great-grandfather Ivan Petrovich Pashkov only by the stories of his mother's granddaughter. I saw photos that are carefully stored in the family album - though there are only a few of them. But it seemed to Dima that if a miracle had happened and once Ivan Petrovich had appeared in a crowd of passers-by, his great-grandson would certainly recognize him.
- Hello, grandfather! I Dima - would say. - You did not live to see me, but I know a lot about you. You served as a cook, cooked delicious porridges and soups for the guardsmen of the Leningrad front. But you didn't want to be a "pot manager". You were eager to free the hero-city from the blockade, to beat the fascist scum. Many times I asked for permission to resign from the position of a cook, but the authorities refused. Among your guard friends was a fighter named Alyosha, he suffered from a stomach ulcer, but he was hiding it. Opened only to you. And you, trying not to undermine the pride of your friend and knowing that he needs to eat regularly, all the time asked him to taste his cooking. One day, late in the evening, looking for a place to accommodate a field kitchen, you came across an observation point disguised in the bushes, where you thought a German sniper could be placed (it was a narrow but deep hole about the shoulders of a person. into the ground). The point turned out to be empty, and you decided to take the fascist alone and prove that cooks can not only cook soups, but also beat Fritz. Without thinking twice, he climbed the nearest tree, armed with a machine gun. Watching all night, and at dawn, a sniper crawling to his point was spotted and killed him! For this you were awarded the Order of the Red Star. And then you still quit the service of a cook, became a tanker and got to Berlin itself! You signed the Reichstag building. And even in war, you learned to play the harmonica. And he played very cool, especially military waltzes. Sometimes, playing, crying.
Maybe Dima would not say so beautifully, but this is not the most important thing right now. The main thing - would have learned great-grandfather and talked. And then brought home.
- Here are your photos. And in that box - orders and medals. I know six of them. And I can list. Two medals "For courage", one - "For the defense of Leningrad." Two Orders of the Patriotic War and another Red Star. For a long time I could not learn all the names of the awards and my mother came up with a special saying: "Brave Leningrad under the Red Star" ...
... Once Dimkin friend Kolya asked to show him the grandfather's awards. Dima agreed. I took the treasured box from the table and went out into the yard - Kolya lives in the next house. And - that's bad luck! - Dima stumbled, the burden pulled out of his hands and the awards were scattered on the sidewalk.
- Hey, kid! What have you got? - Dima heard an unfamiliar voice.
Two high school students approached him. In general, Dankov is a small city, and Dimka knew these guys in the face - they live somewhere nearby. Just did not know them.
"Grandfathers orders," the boy said proudly. I bring a friend to show.
The guys bent over the sidewalk.
- Look! - whistled one. - For Leningrad, World War II! Boy, what are they to you? Grandfather probably died long ago. You remember him so. And I have a gemstone ring. With a real diamond! Mother can give, she probably dreams about this. Let's change?
The guy pulled a shiny ring out of his pocket. Dima's eyes flared: diamond! For a moment he wondered: maybe you can not part with the awards? But I really wanted to make my mother an expensive gift. The words "dreams of such a thing" are sunk into the soul.
- Come on! - the boy vividly picked up the order and handed the box to the guys.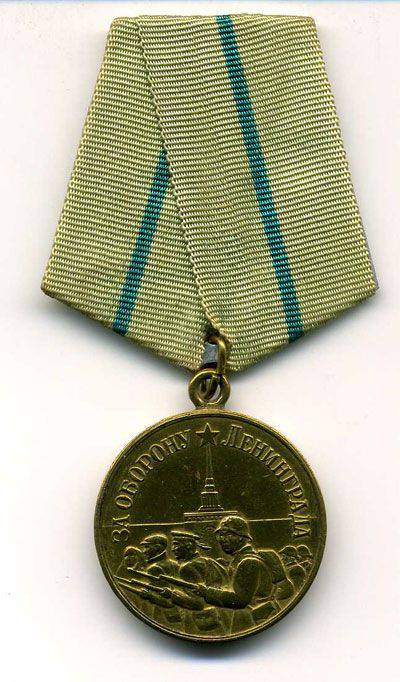 They gave the ring and went. And Dima stayed. And in a minute I understood what I had done. No, not only that mom will swear and cry. And the fact that now he must have lost the right to recognize great-grandfather in the crowd. "Oh, granddaughters, granddaughters! - Ivan Petrovich will shake a head. - Why did you give my "brave Leningrad under the Red Star?"
- Guys, stand! - Dima shouted and ran after the high school students.
They reluctantly stopped.
- Well, what do you want?
- I do not want to change. Take your ring! Give the box!
- Do you want it in your eye? Get out from here! You have a ring, play.
Desperation gave Dima courage.
- I will scream! For the whole yard! Give back
"Give it back," the one that was taller stretched lazily. - I know his father, do not mess. And you, kid, don't take out such toys anymore, got it? That we are good, others will not regret. Now you would be lying in the mud with a broken nose.
That day Dima did not come to Kolya. He brought the precious box home and promised himself never to take the "Brave Leningrad along the Red Star" to the street again. Too memorable lesson was presented to him by the older guys.