Press office
ministries
Economic Development and Trade of Ukraine has spread the message that the Ukrainian Cabinet has made the final decision on the elimination of the Antonov aircraft building concern. The official explanation of the decision is as follows:
Due to the absence of participants, since the three enterprises that made up the concern, during March and June 2015 of the year left its structure and were transferred to the state concern Ukroboronprom.
It is, in particular, about such an enterprise as Kharkov "Plant 410 GA".
The press service of the Ukrainian Ministry of Economy states that the Cabinet of Ministers is charged with urgently creating a so-called liquidation commission, which will carry out all the necessary work to eliminate the Antonov concern.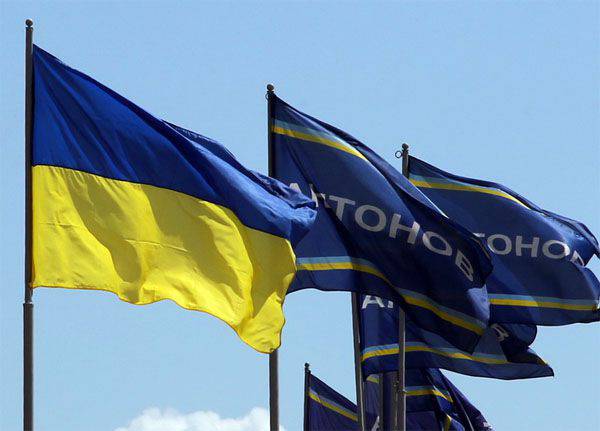 Considering the fact that Antonov was created in 1946, the Ukrainian authorities decided to present a very peculiar gift to the concern's employees for the 70 anniversary of the aircraft manufacturing enterprise. How far the Antonov concern will fit into the Ukroboronprom under the current Ukrainian conditions is not the question that worries the Maidan authorities in Kiev today.