A forum was held in Kiev, the participants of which spoke in support of the adoption of the law "On a special development region - Slobozhanschyna". The project is planned to be implemented in the Kharkiv region, reports
RIA News
message of the agency "Voice. UA ".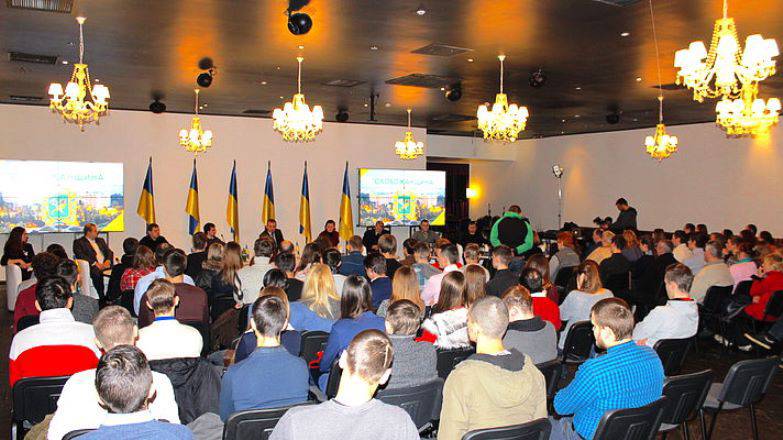 The forum was attended by public figures, political scientists and deputies from the Kharkiv region.
"If the draft law is passed, the regional budget will receive about three billion hryvnias due to the redistribution of tax collections between the center and the region, as well as the restoration of economic ties with Russia," experts of the Slobozhanshchina Public Council believe.
The Ukrainian edition notes that "a number of well-known European politicians and deputies supported the introduction of the principle of electing governors in Ukraine." At the same time, they condemned the "undue pressure" of law enforcement agencies on members of Slobozhanshchina.
Kharkiv city council deputy Alexei Perepelitsa said at the forum: "US Vice President Joe Biden noted that Ukraine needs to create autonomous, independent states that solve their own problems, which define their own educational system, the government within the framework of a unified Constitution. I can say with confidence that this is the right course. "
He stressed that the only goal of the project is to "improve the quality of life of the population and solve acute social problems."
Deputy Lozovsky City Council Irina Balyasina stated the need to abandon the practice of appointing heads of regions.
"I want to emphasize that each region of Ukraine should independently elect its own governor. Why in a democratic country, the president appoints the head of the whole region? Our bill provides for the solution of such issues, "said Balyasina.