It became known that the "25 Committee of January" association was created the day before. This was announced on the website of the movement.
"New Russia"
Igor Strelkov (Girkin), as well as on a specially created VK page. The committee, which positions itself as an association of patriots and nationalists, in addition to Igor Strelkov himself (Girkin) included such notorious people as a writer and politician Eduard Limonov, blogger El Murid (Anatoly Nesmiyan), editor-in-chief of "Sputnik and Pogrom" Egor Prosvirnin.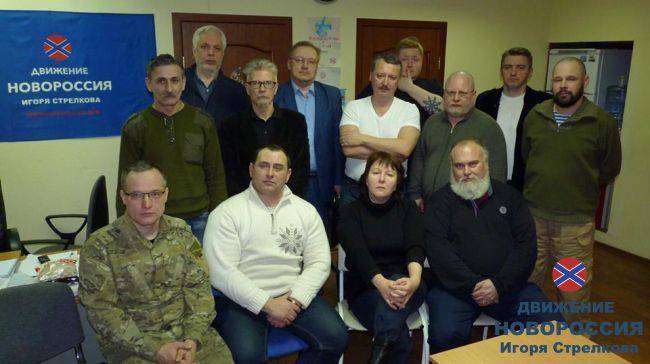 The creators of the "25 Committee of January" say that the unification of its initial goal is to discuss the question of what will happen in Russia after the expiration of Vladimir Putin's term in office. From the statement of representatives
committee
which, they themselves declare, was named after the date of its formation:
We, being of different political views, red, white and representatives of newer political views, turned out to be united in the fact that:

We need to first save the country within the borders of the Russian Federation, to prevent its collapse (as in 1991). And in the future - to pursue a policy on the reunification of the Russian people in one state. At the same time, the Russians for us are (as before 1917) the trinity of Great Russians, Little Russians, Ukrainians and Belarusians.
We need the equality of the Russian people with all other nations (we are not satisfied with the privileges for small ethnocracies in the Russian Federation).

The state of the reunited Russian people should be fair, sovereign in all respects, developed scientifically, industrially and agrarianly. That would require not a liberal monetarist policy.

A strong central authority must be combined with a strong local government. This ensures the state-forming role of the majority (and this is the Russians), conditions for separatism disappear.

Our position on the current government: neutrality.
In this case, the creators of the "Committee 25 January" claim that the modern Russian government "is sick and engaged in self-destruction, ... turning into a walking dead." It is also noted that "belolentochniki" are not their allies. Strelkov-Girkin, Limonov, Prosvirnin and other members of the newly-formed committee declare themselves to be a "third force" that aims at no less than "saving the country" and "getting rid of dead-end branches of evolution."
What more representatives of the new political committee: the rating or anti-rating - a separate issue.