The Ministry of Finance of Ukraine, represented by the head of this department, Ms. Yaresko, has appealed to Russia with a proposal to restructure debt. We are talking about 3-s billions of dollars, for which Russia in the 2013 year bought the debt securities of Ukraine.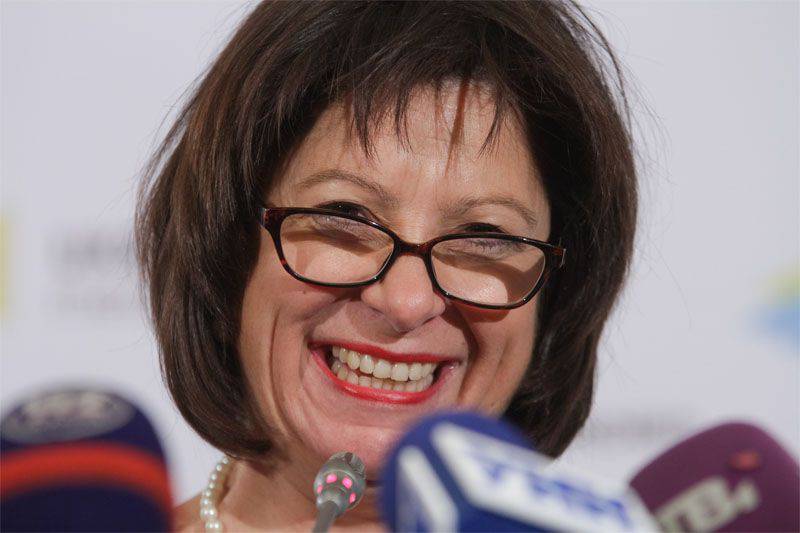 As it is known, last year the Ukrainian government decided to issue its "requirements" to the creditor (Russia), declaring the need for debt restructuring: writing off 20% and installment payments until 2019 of the year. In response, Russia offered large financial institutions to vouch for Ukraine and made it clear that it could pay in installments up to 2018, but without writing off 20%. Ukraine refused such proposals from Russia, no one began to vouch for the "Square", and 31 December 2015 defaulted to Ukraine, about which Yatsenyuk's Cabinet remains silent.
Information Service
UNIAN
Presents a new statement by Ms. Yaresko:
We continue the dialogue with the support of German partners. And, despite the complexity of the issue, I think that there is still an opportunity to find a solution outside the judicial process and within the framework of our obligations both with the IMF and with other creditors. I urged and urge all parties to take part in the restructuring. It is in our common interest. All our lenders compromised. We have restructured over 12 billion dollars in debt. We had a whole year of all kinds of agreements and everyone found a solution.
Recall that in Russia they stated that in case of non-payment of Ukraine on debts, in the end of January a lawsuit will be filed with an international court.