In an interview with Moskovsky Komsomolets, Secretary of the Security Council of Russia Nikolai Patrushev answered a journalist's question, "Is modern Russia trying, having only a part of the resources of the former Soviet Union, to pursue a foreign policy that was only a superpower of the USSR level?" Nikolai Patrushev replied that Russia does not seek to prove to someone that it is a superpower, and does not seek to dominate the world, as the United States does. According to the Secretary of the Security Council, Russia has its own national interests, and the primary task is to protect these interests.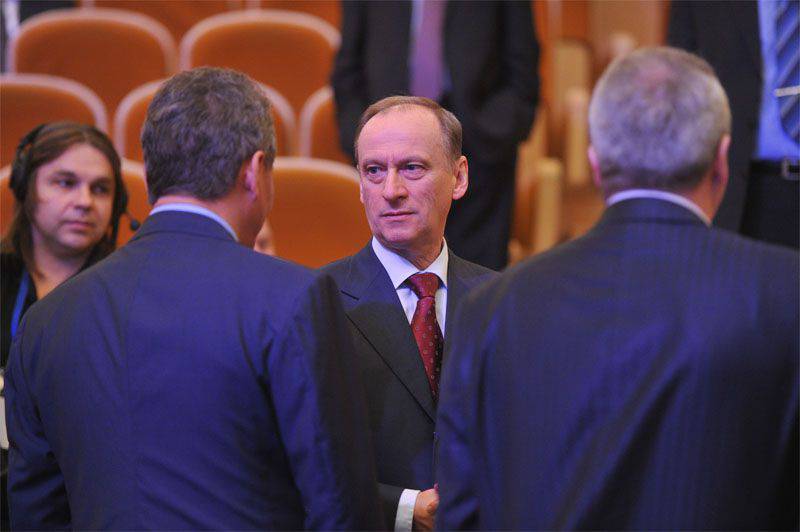 After that, Patrushev was asked about when the confrontation between Russia and the West would end? And when the secretary of the Security Council of the Russian Federation answered that it was not Russia that started the confrontation, the journalist
"MK"
he immediately declared the following:
I suspect that any Westerner will object to this: didn't you take the Crimea from Ukraine and include it in Russia? You really could not do this!
Nikolai Patrushev gave a very elegant answer to this frankly provocative question, stating that Crimea is not a Russian initiative either, and he offered to thank the United States for the reunification of Crimea and Sevastopol with Russia, which started the anti-constitutional coup in Ukraine.
From an interview with Nikolai Patrushev:
Crimea joined the Russian Federation not because Russia wanted it, but because the population of the peninsula held a referendum and decided by absolute majority: we want to live as part of Russia, and not as part of Ukraine.
The Russian Security Council secretary also answered the question about the "appropriateness" of Russia's participation in the counter-terrorist operation in Syria. According to Patrushev, terrorist groups operating in Syria threaten many countries of the world, including Russia, and therefore the participation of the Russian Aerospace Forces in this operation is the defense of Russian security interests.