Poroshenko's words about the need to cancel the election results, held in the DPR in November 2014 g, are provocative and show Kiev's unwillingness to comply with the Minsk agreements, reports
RIA News
statement of the head of the republic Alexander Zakharchenko.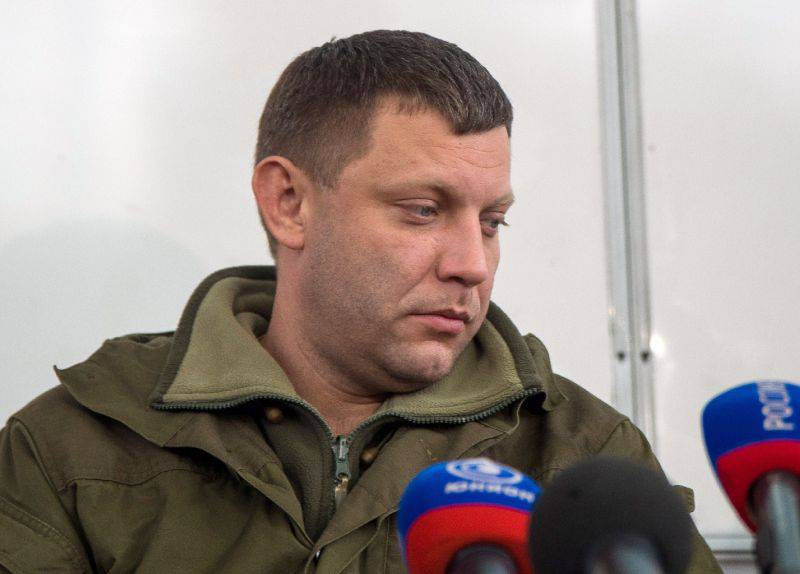 "With regard to truce violations, we are not against a long regime of silence. We even for silence mode forever. As I have repeatedly stated, the leadership of the DPR is ready to make various reasonable concessions in order to resolve the conflict peacefully. The problem is that all violations occur on the part of the Armed Forces of Ukraine. It is the Ukrainian artillerymen and fighters of the terbatallions who constantly make provocations and shelling our positions and civilian targets. So this statement Poroshenko-no more than a provocation. With such statements, he once again shows that Kiev is not ready to fulfill its Minsk commitments ",
said the head of the DNI.
Earlier, Zakharchenko said that "no one in the republic will cancel the election results, since they have absolutely legitimate status. The basis of these elections is the 11 May 2014 referendum, which completely reflected the will of the people."
Recall that in April, 2014 of the Donetsk and Luhansk regions declared the creation of people's republics, held referendums in May and declared their sovereignty, and in November of the same year held elections of deputies and heads of republics.