The new German army consisted of contingents of 26 states: 4 kingdoms, 5 grand duchy, 12 principalities and duchy, 3 free cities and Alsace-Lorraine.
The armies of Saxony and Württemberg had their own military ministries, general staffs, inspectorates and other structures. Even the armies of the grand duchies of Hesse and Mecklenburg retained some autonomy, although they passed under the auspices of Prussia.
The second largest military contingent for the army of the united Germany was provided by Bavaria. Three Bavarian army corps acted autonomously.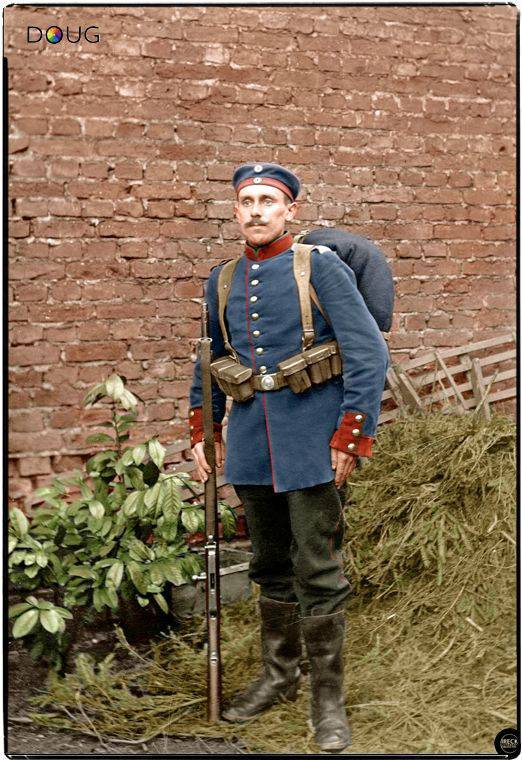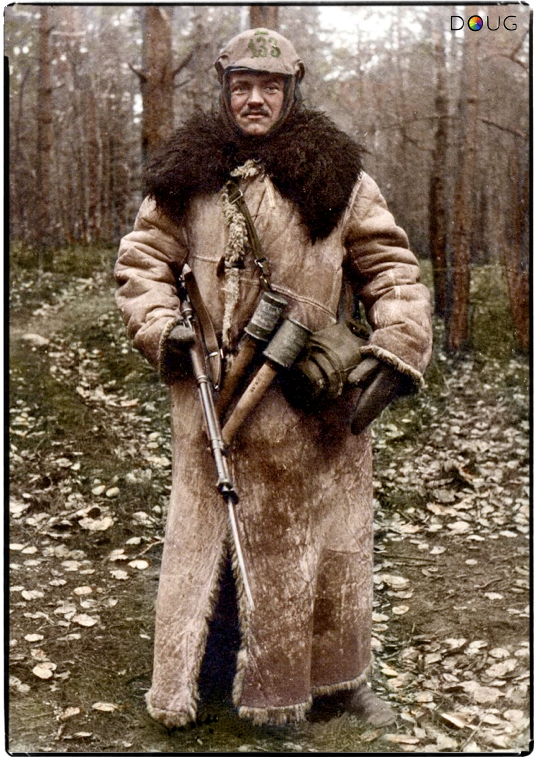 Numerous Bavarian General Staff and the Ministry of War were located in Munich, with powerful inspectorates, officer academies and non-commissioned officer schools created according to the Prussian model.
The officers of the Saxon and Bavarian armies advanced on separate lists, while Prussian and Württemberg officers could replace each other.
Between 1880 and 1914 brilliantly organized by Moltke, the General Staff was able to transform the motley army of the united Empire into an efficient military machine, well trained and prepared for the conditions of the modern war.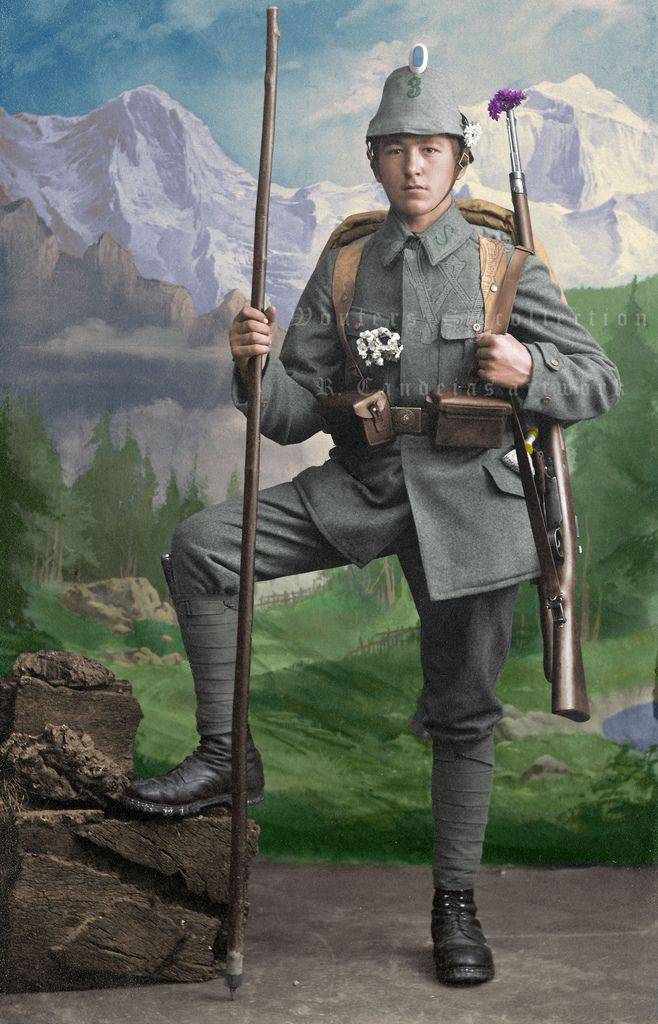 Rommel?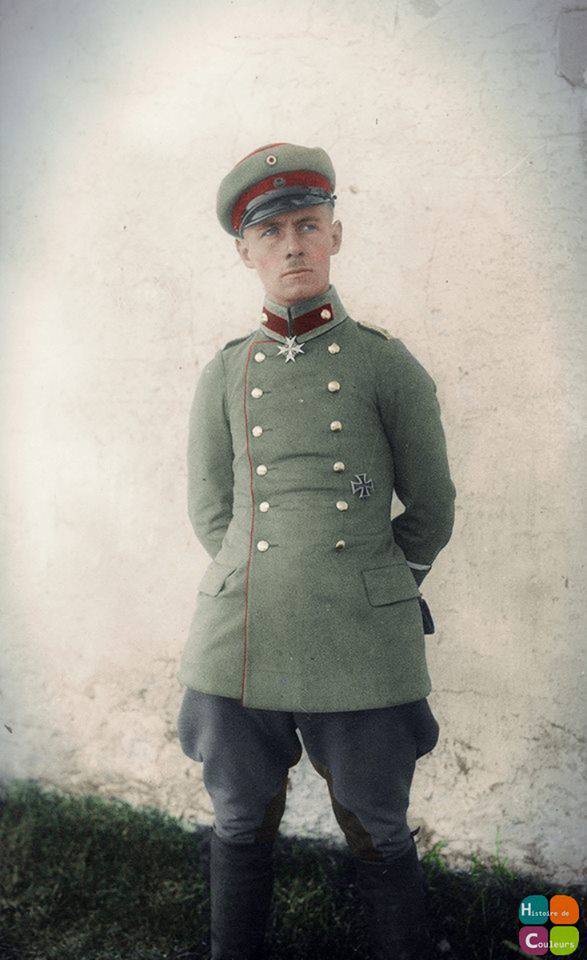 In August 1914, the mobilized German army had the following units:
5 regiments of the Prussian walking guard.
5 regiments of Prussian Guards grenadiers.
1 Prussian Guards Fusiliers regiment.
12 linear grenadier shelves.
170 infantry and fusilier linear regiments.
24 Bavarian infantry regiments, incl. one life-regiment.
18 Chasseurs and Rifle Battalions, including the Prussian Guards Rifle Battalion.
2 Prussian Guards machine-gun divisions.
9 linear machine gun divisions, incl. one Saxon and one Bavarian divisions.
15 serf machine gun divisions.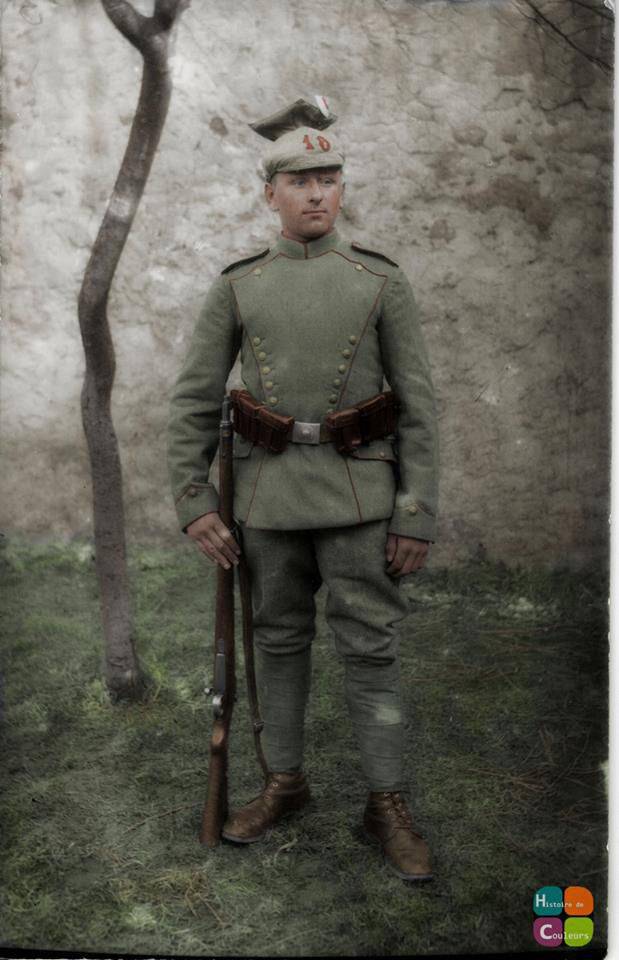 Colonial infantry.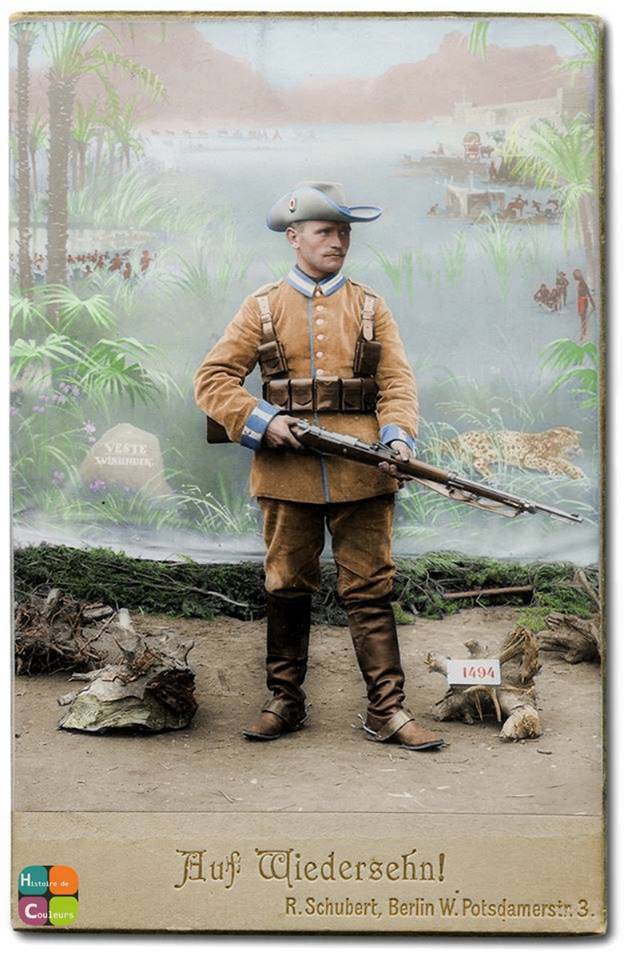 10 cuirassier shelves, incl. Prussian Guards regiment and Prussian regiment Gare du Cor.
2 Saxon horse regiments, incl. one guards regiment.
2 Bavarian regiments of heavy cavalry.
28 dragoon regiments, including two Prussian Guards regiments.
8 Bavarian Shevolier Regiments.
21 Hussars, including Prussian Life Guards Regiment, 2 Leib Hussars, 3 Saxon Regiments.
26 Ulan regiments, including 3 Prussian Guards regiments, 3 Saxon and 2 Bavarian regiments.
13 shelves horse rangers.
as well as artillery, sapper, spare,
aviation
, connected, medical and veterinary units.
113 reserve infantry regiments.
96 Landwehr Infantry Regiments.
86 spare infantry regiments.
21 Landwehr reserve battalions.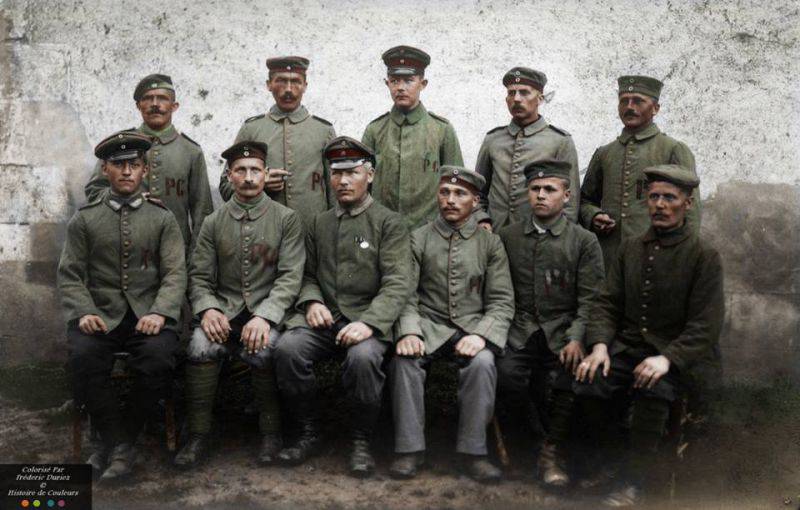 Before the start of mobilization in 1914, the number of German army was 840000 people. By the end of 1917, the number had increased to 6000000, excluding soldiers who were in spare parts.
Instead of 217 regular infantry regiments, 113 reserve regiments and 96 landsturm regiments for the 1918 year. the German army already had 698 regular regiments, 114 reserve regiments and 106 landwehr regiments, not counting the parts of the 1-th and 2-tier Landturm.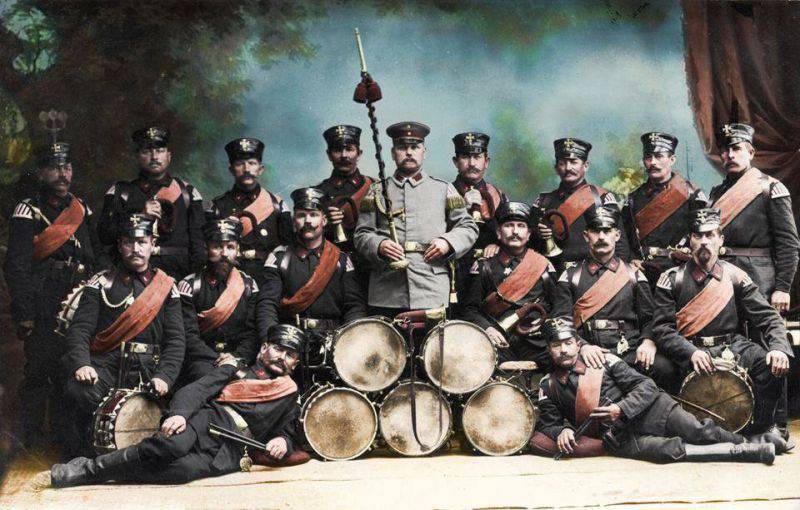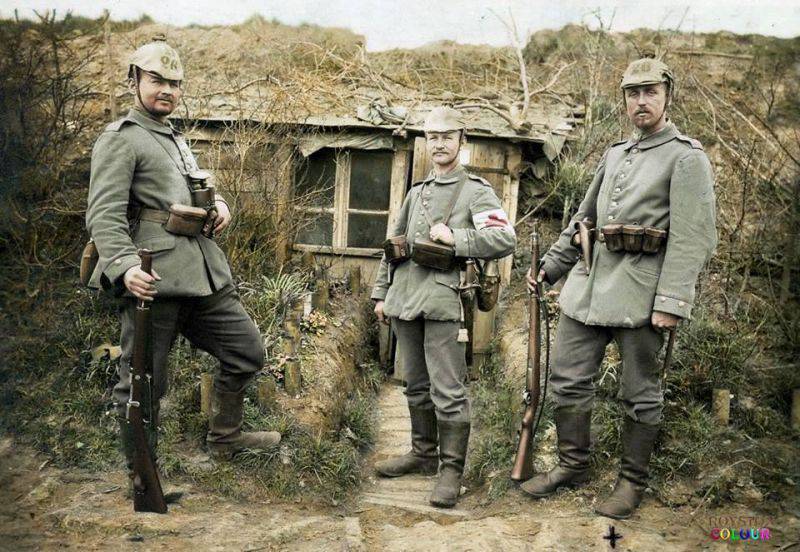 The cavalry units formed during the war acted on foot and were regarded as infantry. By November 1918, 25 reserve corps were added to 24 army corps, including three Bavarian corps, as well as landwehr corps, landsturm corps, and even a maritime corps. In all army corps there were 218,5 divisions. Of these, three remained in Germany.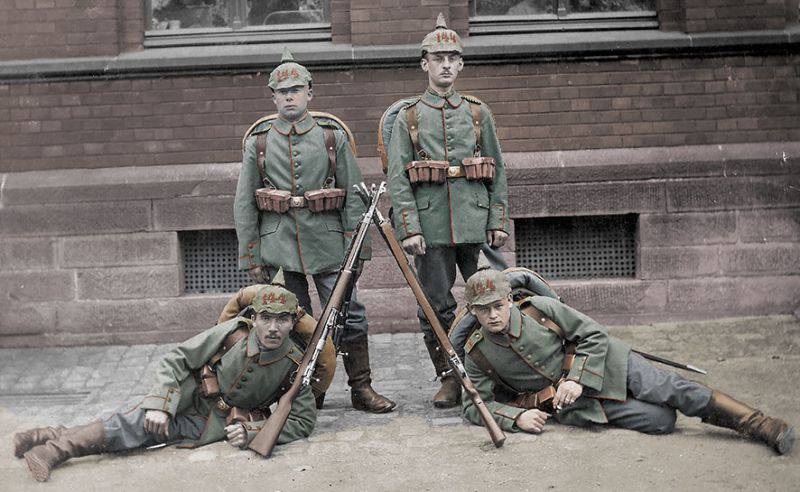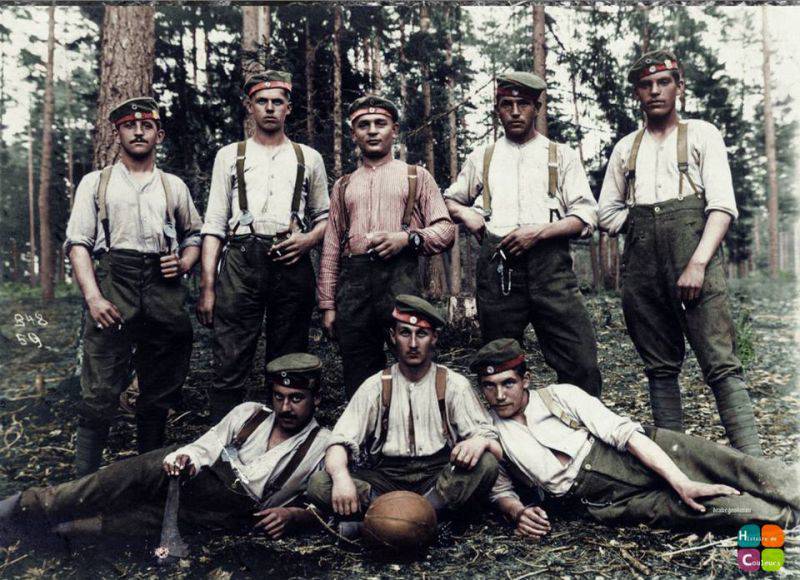 Divisions were on the following fronts:
Western Front - 187,5
Eastern Front - 20
Southern and Balkan Front - 8
Germany - 3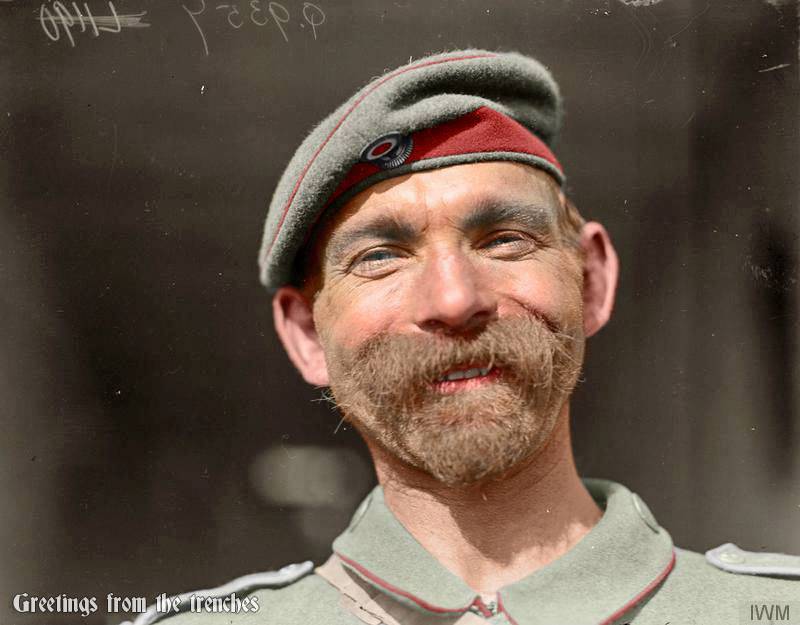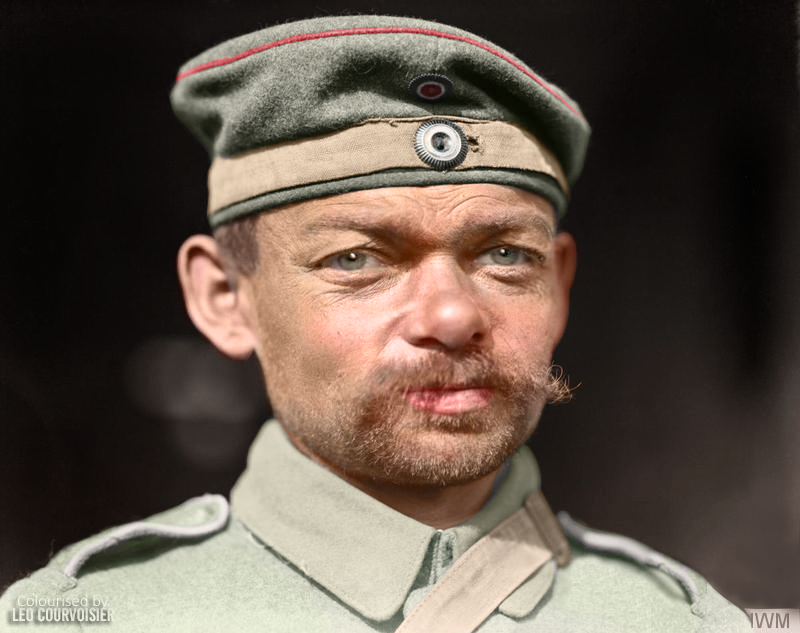 In August, the various German states represented 1914 in the army in the following proportions:
Prussia and small states (Braunschweig, Baden, Oldenburg, Hesse, etc.) - 78%
Bavaria - 11%
Saxony - 7%
Wuerttemberg - 4%
Thanks to an effective recruitment system, Germany was able to deploy a large and well-trained army in just a few days.
In peacetime, all German men between the ages of 17 and 45 had to go through military service. Those who reached the 17 age were enrolled in a landsturm (militia), and in 20 years they went to serve in active service.
Active service lasted two years (in cavalry and artillery three). After completing the service, a young man on 7 years was transferred to the reserve. Then 11 years he was listed in the Landwehr.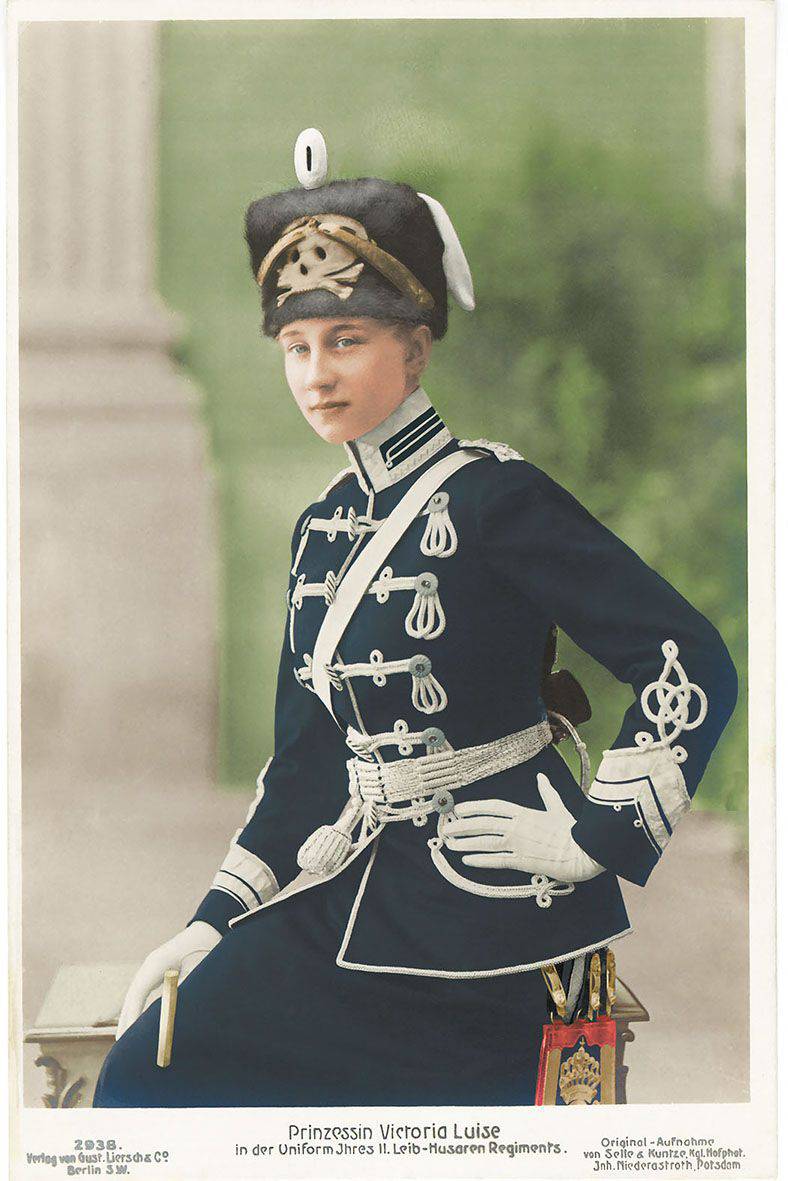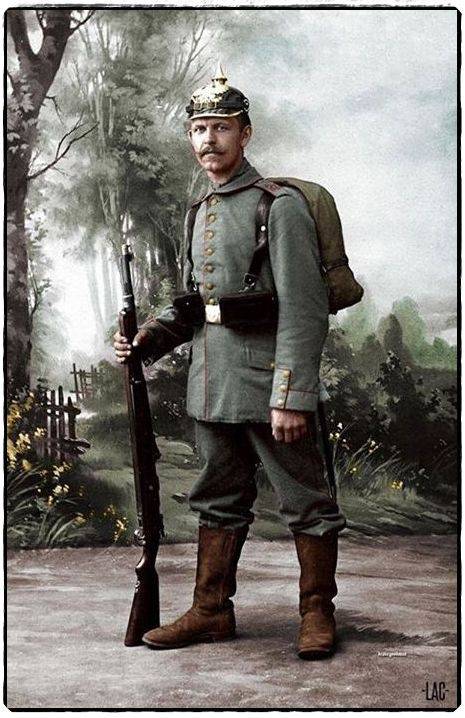 Being in reserve, a man could be called up for training twice a year. Thus, Germany had a sufficient number of trained soldiers.
In wartime, soldiers were called up to the army before reaching the 20 age, and were not subject to dismissal upon reaching the 45 anniversary.
It was also not envisaged to transfer from one category to another, for example, from landver to landscapesturm. Unsuitable for the combat service of a person could be recognized only for health reasons.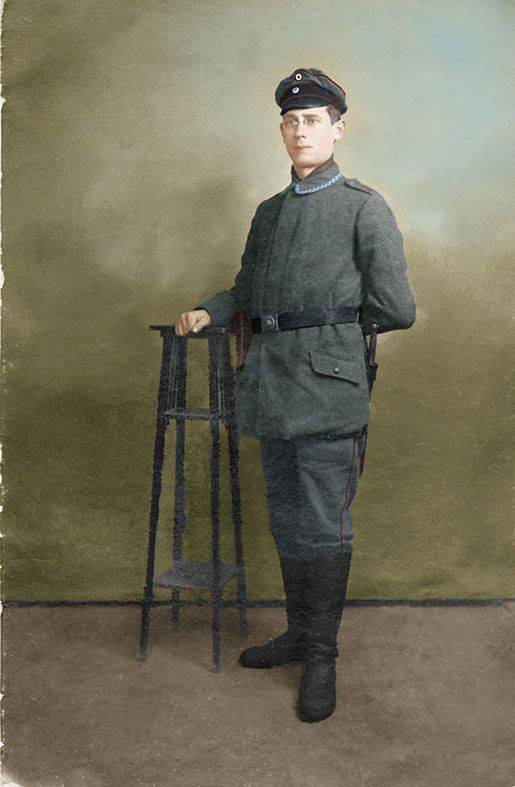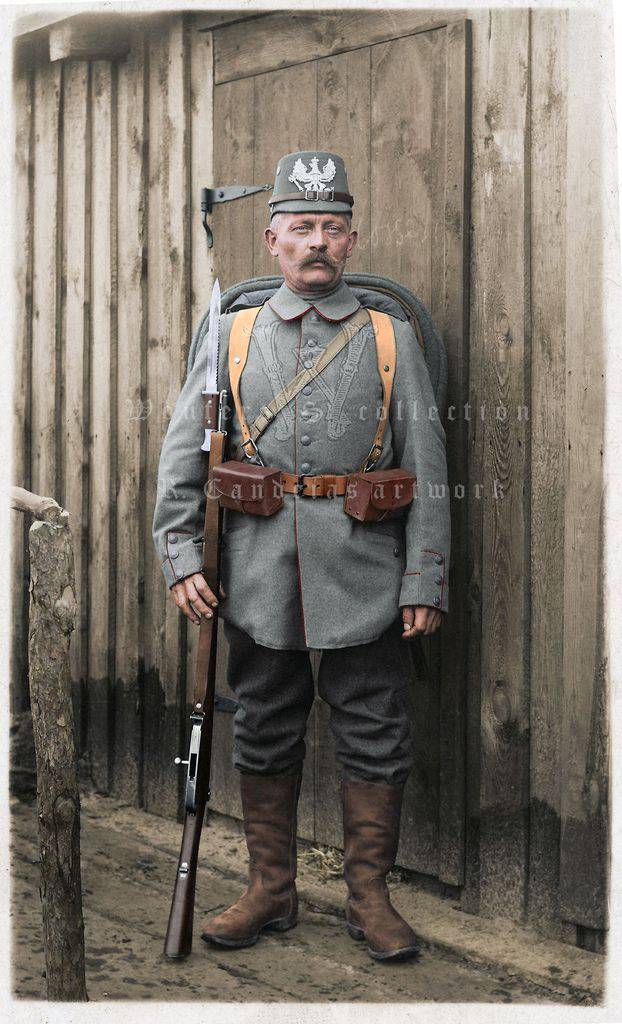 In 1913, the annual army conscription was 305000 people. In fact, fit for service was significantly higher, despite the rather strict medical selection criteria. They, as well as those who are partially fit for service, were credited to the reserve.
People in the reserve were listed for 12 years, during which they could be called up for training three times a year. Later they were transferred to parts of the 2-th echelon landtourm. In 1914, the reserve had a million people between the ages of 20 and 32 years. These people recruited reserve divisions.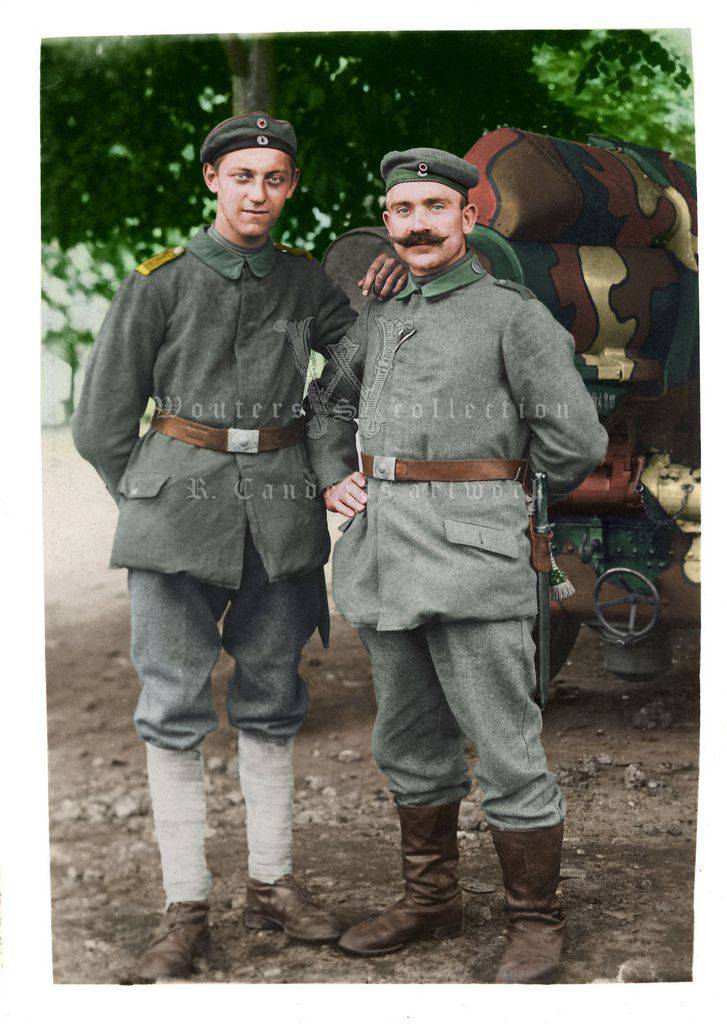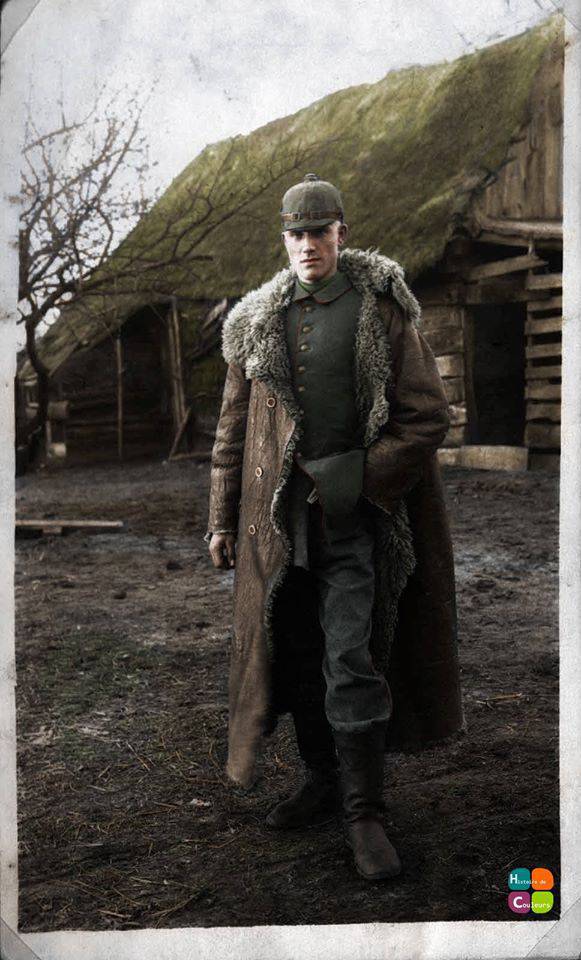 The German command drew the living force for the army from two more sources. The first was the so-called Restanten Liste, which included fit men who did not serve because of delays. If a person received a legal reprieve three times, he was exempted from military service and enrolled in the category of untrained landscape.
The second source was Einjahrige Freiwilligen (annual volunteers). Usually these were highly qualified specialists who, at their own expense, purchased uniform, equipment and paid for food themselves.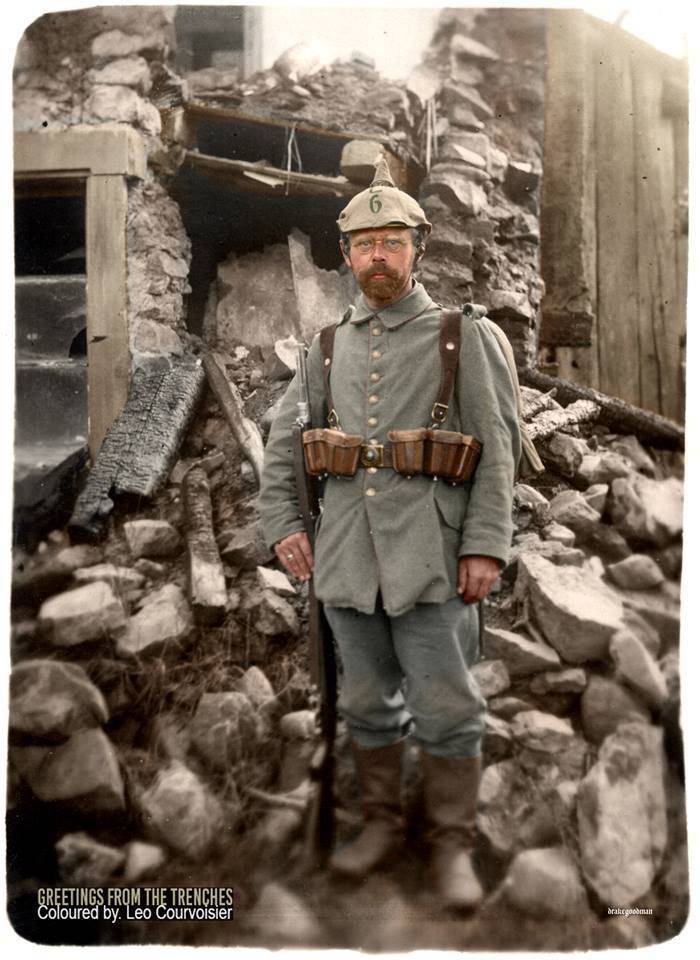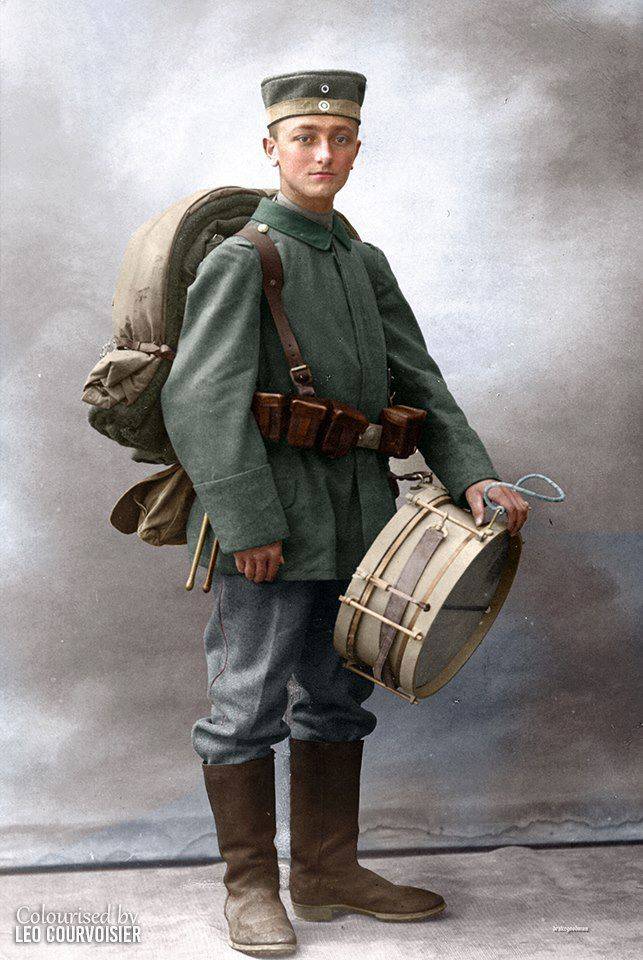 In the army, volunteers served in positions corresponding to their civil professions. After a year of service, volunteers were given the right to enter the reserve as a graduate student officer.
After passing two gatherings in the ranks of the reserve and passing the exam, they became reserve officers. In wartime, boys between the ages of 17 and 20 years were granted the right to enter active service until they reach military age. They were called wartime volunteers.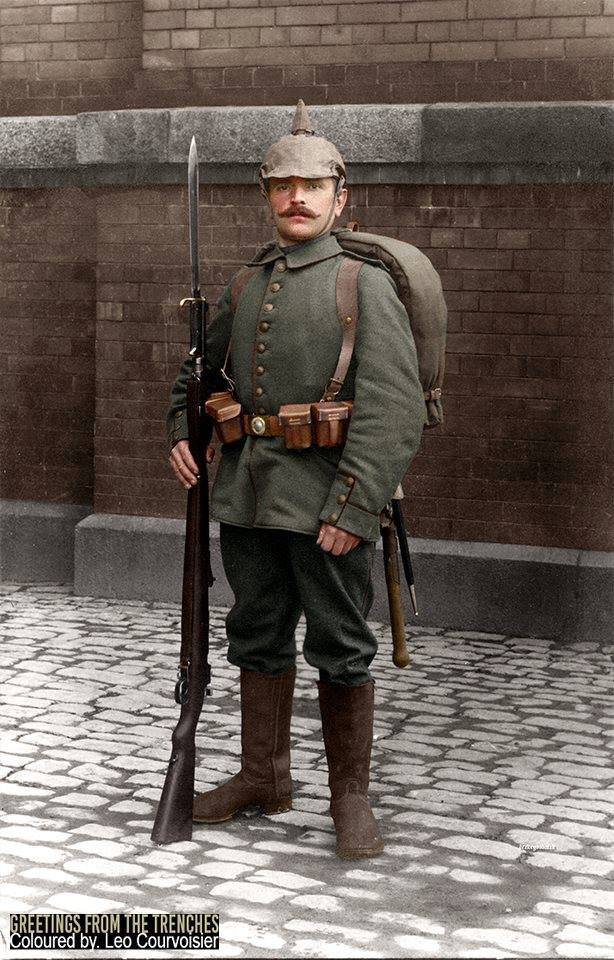 The system of conscription was based on the principles of the territorial division of Germany. 25 Army Corps fully covered their manpower requirements at the expense of local recruits.
Germany was divided into 24 corps districts, each of which corresponded to one corps. An exception to this rule was the Prussian Guards Corps, staffed by recruits from Prussia and Alsace-Lorraine, but stationed in Berlin.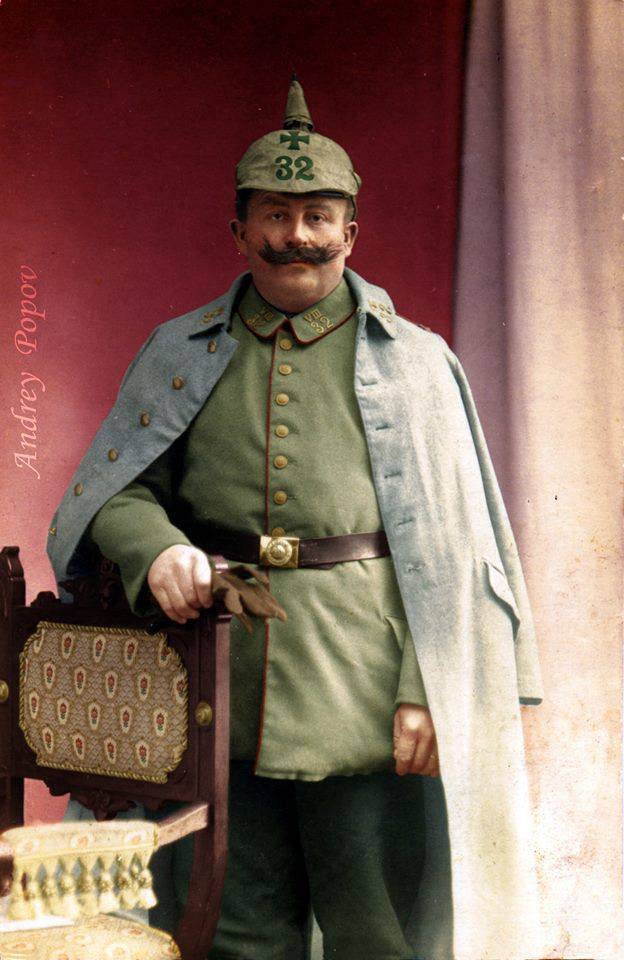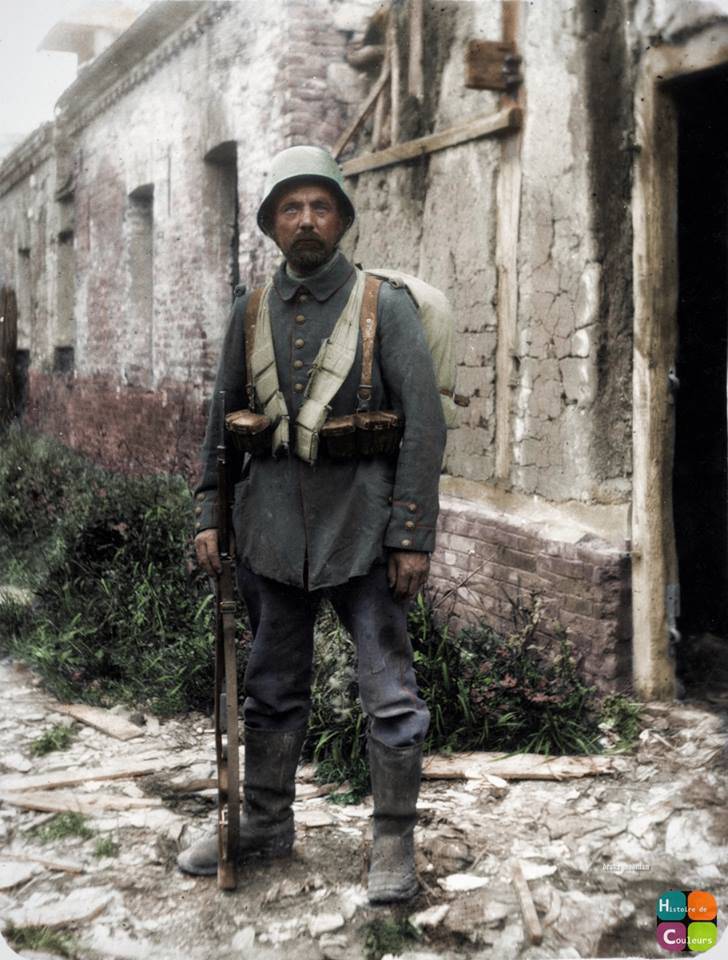 In 1914, during the mobilization of the army, the reserve and landwehr almost fully joined the active army. The loss of the 1914 winter campaign was supplemented by a landsturm.
By the end of 1915, the human reserves were almost exhausted. As a result, 1917 had to be put under the gun age, whose turn to serve came only in 1919 year.
Young soldiers were sent to serve on the calmer Eastern and Balkan fronts, while experienced soldiers were sent to the Western Front.