In management
press service and information of the Ministry of Defense of the Russian Federation
reported that ten rocket regiments had time to begin the tasks of combat patrols in field positions in the highest levels of combat readiness. Seven out of ten missile regiments are equipped with Yars, Topol and Topol-M mobile missile complexes. They began combat duty in the Republic of Mari El, the Altai Territory, as well as the Ivanovo, Irkutsk, Kirov, Sverdlovsk and Novosibirsk regions.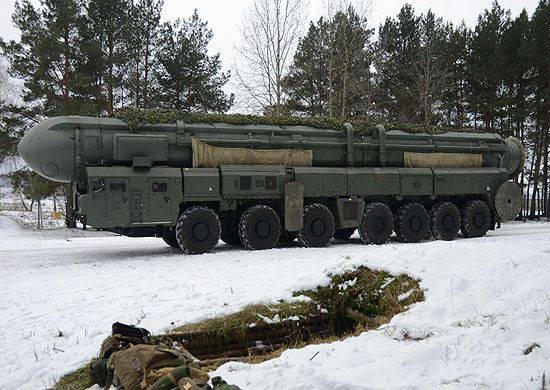 From the press service of the main defense department of the country:
Strategic rocket engineers will work out practical actions for putting rocket complexes to field positions, making marches, engineering equipment, disguise, protection and defense of equipment.

The anti-sabotage subunits will perform the tasks of detecting, blocking and destroying a conditional enemy, including using the Typhoon-M combat anti-sabotage vehicles equipped with unmanned aerial vehicles.

Also missilemen will work out other tasks and introductory, including technical. They will train to overcome difficult areas and contaminated areas.
In addition, tactical exercises are conducted with individual military units and subunits, as well as tactical-combat actions. In their course, the issues of combat duty with different periods of presence in those or other field positions are examined.
According to the press service and information department of the Ministry of Defense of the Russian Federation, more than a hundred command-staff and other types of exercises are scheduled for the 2016 year. The practice of surprise checks will be continued.