The head of the Main Intelligence Directorate of the Ukrainian Armed Forces, Vadim Skibitsky, announced that the Ukrainian intelligence officers "managed to establish" the exact number of representatives of the opposing side in the Donbas. We are talking about servicemen of the armies of Donetsk and Lugansk people's republics. At the same time Skibitsky who is quoted
"Ukrainian Truth"
With reference to the newspaper "Ukrainian
news
", In contrast to his colleagues" in the shop, "he used the word" soldiers. "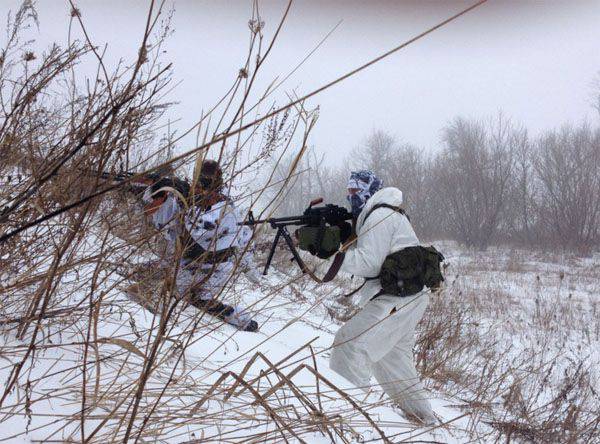 Skibitsky:
The total number has about 34 thous. Persons of military personnel.
At the same time, the head of the Main Intelligence Directorate "Square" announced that "the Russian military personnel" are in most of the leadership positions in the armies of the DPR and the LPR.
Earlier, the head of the so-called anti-terrorism center under the Security Service of Ukraine, Vitaly Malikov, said that there are about 8,5 thousands of "personnel of the Russian military" in the Donbas. The head of the government of Ukraine - other numbers. According to him, the "Russian military" in the Donbass no less than 35 thousands.
One gets the impression that the multi-level Ukrainian officials are trying to play with numerical charades on the topic of "Russian aggression", trying to justify their own inability to establish a pragmatic dialogue with the residents of Donbass.