In the central part of the third-largest city in Syria, Homs, militants staged a double attack.
RIA News
with reference to the fighter of the Syrian national militia reports that the car filled with explosives was first blown up, and when people began to approach the site of the tragedy to help numerous victims, a second explosion thundered. Double bombing killed at least 14 people. More than 15 injured.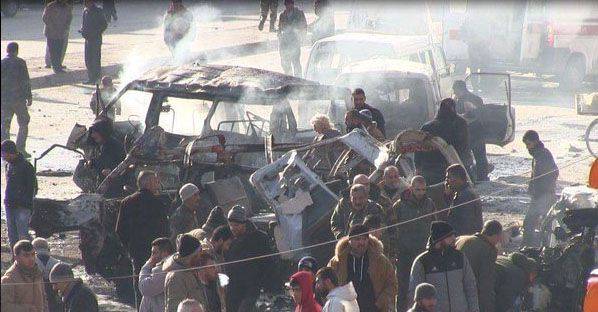 Syrian state television disseminates other data on the number of victims. Syrian TV stations report 22 dead and several dozen injured.
According to preliminary data, an explosion thundered near the Syrian army checkpoint. Governor of Homs province Talal Barazi reports that the first suicide bomber blew up a car bomb when he caught up with the roadblock, and the second terrorist committed an explosion while passing through the inspection zone.
The all-knowing Syrian Observatory for Human Rights, based in London, reports that the suicide bombers were dressed in the form of Syrian military personnel.
For the last two weeks, the Syrian Homs has become for the second time the target of an attack by terrorists who "hunt" not only for the SAR Armed Forces personnel, but also for civilians. So, last week 11 civilians were killed in an explosion.