A Swedish citizen, Carl Bildt, who has extensive political experience behind him (previously served as prime minister and foreign minister in his country), and now out of work, can head the Ukrainian Cabinet of Ministers, reports
RIA News
the message of the Ukrainian resource "Glavkom".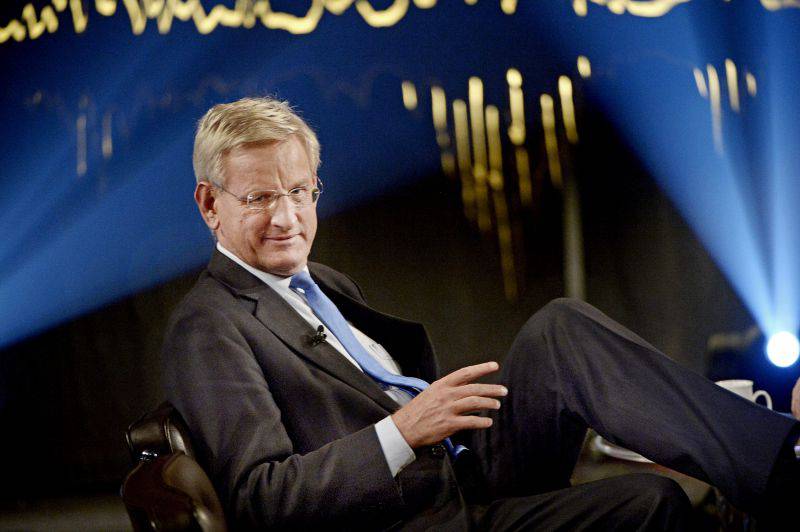 It has been repeatedly reported earlier that many factions in the Rada are dissatisfied with the work of the government and insist on the resignation of Prime Minister Arseniy Yatsenyuk. And although Poroshenko declared that "this issue is not on the agenda," in February, the "shaking up" of the Ukrainian government is still expected.
"Another foreigner can become the new head of the Ukrainian government - Swede Carl Bildt, who was closely involved in Ukrainian subjects, but now sits without work ... According to a source from the" Glavkom "in the presidential administration, on Bankova Street, they are seriously discussing an invitation to the premiere of a reputable Varyag",
- writes a resource.
Yatsenyuk himself, responding to the criticism of his opponents, stated that he was ready to leave the premiership, but in that case the "Popular Front" created by him would come out of the ruling coalition.