The American ambassador to Ukraine, Jeffrey Payette, told the citizens of the country that the United States had recently provided Ukraine with military aid worth more than 266 million. In his
блоге
on the pages of Ukrainskaya Pravda, Payette writes that these funds are used to train Ukrainian military personnel, and Ukraine also supplied various military equipment from the United States.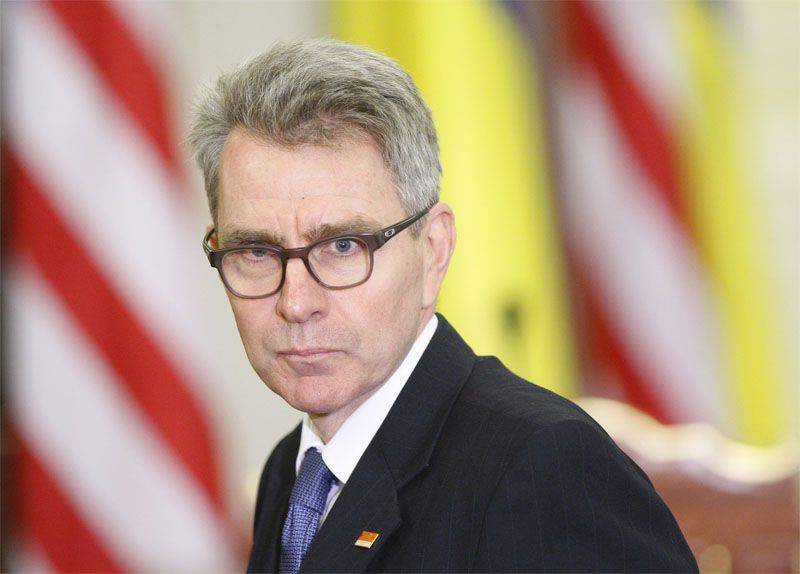 According to the American ambassador, along with Major General Lengleil he visited the training base of the Ukrainian troops near Khmelnitsky. This is one of the bases where Ukrainian and other foreign military instructors train Ukrainian security forces.
From Payette's blog post:
I had a good opportunity to hear from the Deputy Minister of Defense of Ukraine Dolgov and the commander of the Ukrainian special operations forces, Major-General Lunev, on the status of the reform of the special forces of the Ukrainian armed forces. You can also see with your own eyes how the Ukrainian military are trained in classrooms and in the field, prepared by American and other allied specialists from special operations forces in order to strengthen Ukraine's potential for defense in the conditions of ruthless aggression by Russia.
As can be seen, the major Ukrainian officials from the Ministry of Defense are forced to report to the ambassador of a foreign state on the course of the "reform" of the army. This once again proves that Ukraine is under external control in virtually all major areas. "It helps" Ukraine to be under such control the fable that Russia "carries out aggression" in its relation.