One of the representatives of the Syrian opposition said yesterday that he was under pressure from Secretary of State John Kerry, who "seeks to force him to be present at the Geneva talks," reports
Look
with reference to Reuters.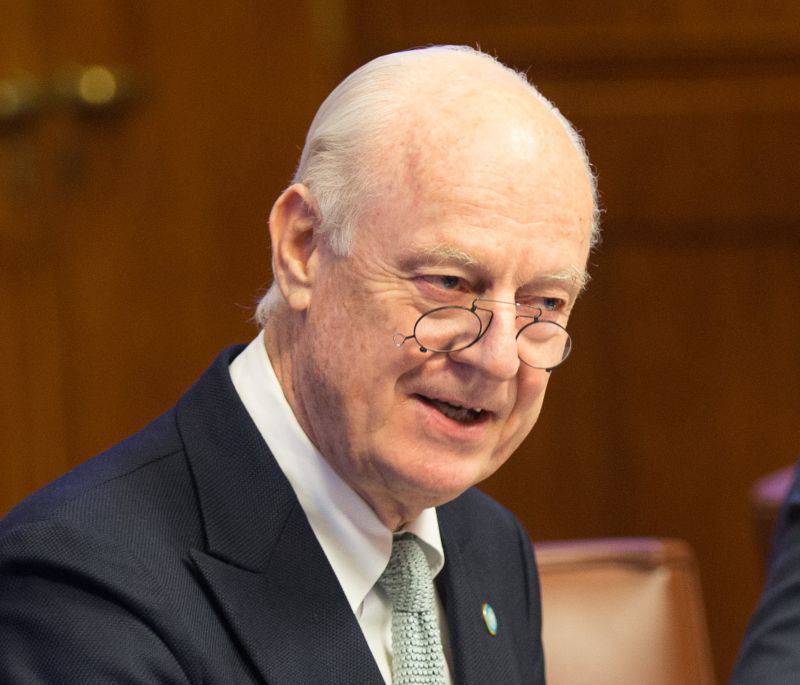 UN Special Envoy for Syria Staffan de Mistura
According to the publication, several opposition groups said that "they will be present at the talks if the official government of Syria stops the bombing, lifts the blockade of areas under their control and releases prisoners."
The political leader of the army of Islam, supported by the Saudis, Mohammed Allush, said that "there will be a serious reaction to pressure from the United States." What exactly, he did not specify.
When asked when the negotiations on Syria would begin, Allush replied: "We will solve this in the next few hours."
Kerry said earlier that negotiations in Geneva could take place one to two days later.
At the forum in Davos, UN special envoy Mistura noted that "the date of January 25 is not a sacred day for the beginning of the inter-Syrian negotiations in Geneva, but the UN aims to hold them until the end of January."