Classes of combat training of the Russian peacekeeping contingent began today in the Pridnestrovian Moldavian Republic. Classes relate to working out the skills of combat coordination of fire support departments. We are talking about the units of the Operational Group of Russian Forces.
From the message
Press Service of the Western Military District
:
At the classes held at the site of the Operational Group of Russian Forces, the servicemen work out actions to equip and camouflage positions, reconnoiter and classify objects of the conditional enemy, and also perform training and test firing of large-caliber machine guns at targets imitating lightly armored equipment and low-flying helicopters.

Special attention during the event is paid to the support of the concentrated fire of the actions of the subdivisions in repelling the attacks of the conditional enemy.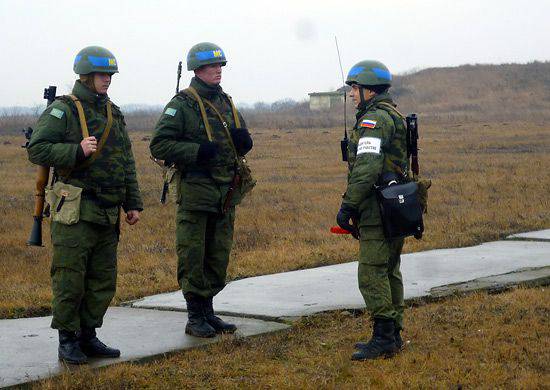 About a hundred military personnel and 20 units of military equipment are involved in training activities.
The intensification of the combat training of the peacekeeping contingent of the RF Armed Forces in Transnistria has been celebrated since the beginning of last year. Classes and shooting at special training grounds are conducted both at day time and at night. Some time ago, the Moldovan authorities once again raised the issue of "the need for the withdrawal of Russian peacekeeping forces" from the banks of the Dniester.