The special forces units of the Southern Military District during the exercises held in the Kuban ", have recently tested an optical-electronic reconnaissance complex" Intrigue ", reports
Rossiyskaya Gazeta
.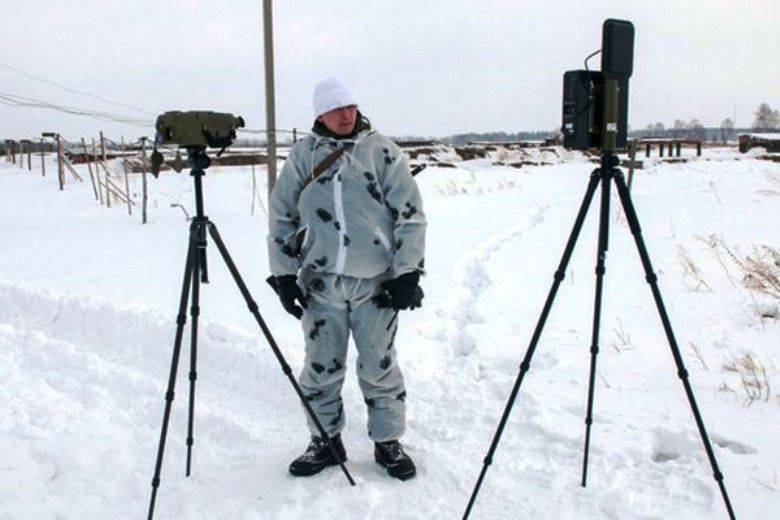 According to the newspaper, "the complex was developed in Russia and assembled entirely on the domestic element base."
It is reported that "the reconnaissance module is equipped with a thermal imager, the latest-generation optics and a laser rangefinder, while scanning the territory it is able to determine the type of military equipment of the enemy and the distance to it."
In addition, the South Russian Military District received another Russian development, the Irony reconnaissance complex.
According to the Defense Ministry, the "Irony" observation complex, designed to receive and process information in real time, was created in two versions - for installation on Tigr or Gusar and portable cars. " The weight of the first set is 15 kg, the second - 3,2 kg.
The ministry clarified that "a rangefinder with a thermal imager is included in the package, which allows you to recognize a person at a distance of 2,5 kilometers, and equipment - up to 7 kilometers and transmit photo and video information to the control center via closed channels to a distance of 10 kilometers."
The complex can be used to protect the location - motion sensors will detect the enemy at a distance of 3-km.