On behalf of the IG, a video was posted on the network, in which the militants behead several unidentified hostages. Video shot before the terrorist attacks in Paris, but appeared on the Internet only yesterday, reports
Lenta.ru report
.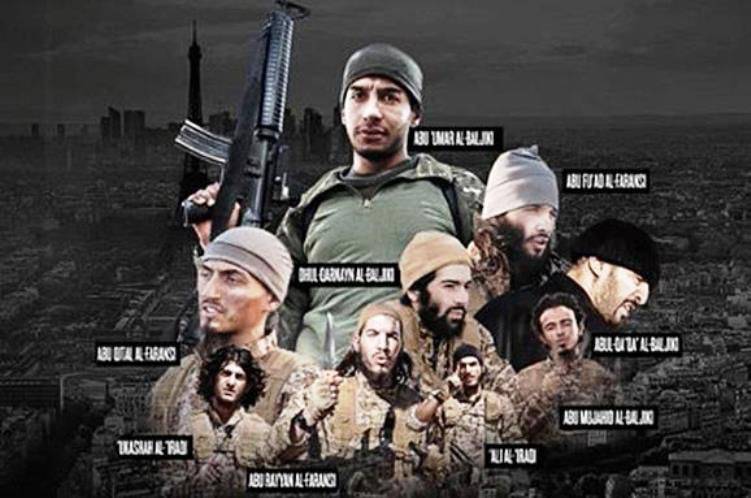 "Among those who carried out the execution on video was Bilal Hadfi, liquidated during the attack in Paris. He accuses foreigners of the destruction of houses and the killing of relatives, - says the publication of the video. "Also shown is Abu al-Kital Faransi, who was supposed to be one of the militants who opened fire at the Bataclan concert hall."
In the video, militants make threats "unfaithful" against the backdrop of the Tower Bridge in London. "We are ready to strike anytime, anywhere," the terrorists say.
Then the face of the speaker of the British House of Commons, John Berkow, appears with a crosshair overlaid on him. Threats were also made to Prime Minister David Cameron.
"It is assumed that this is the last entry with the attackers before they went to France and carried out the attack," - said the publication.
In addition, according to Reuters, the IG leadership claimed responsibility for the terrorist attack in Kamyshly (northeast Syria), which was carried out on January 24. Then the gunmen blew up the 2 charge, one of them was in Star Cafe. 3 human victims, injured 9.