Around 80, refugees arrested by the Norwegian police in the north of the country cannot be deported to Russia for various reasons, including due to inconsistency between the Russian Federation and Norway, transmits
RIA News
message channel nrk.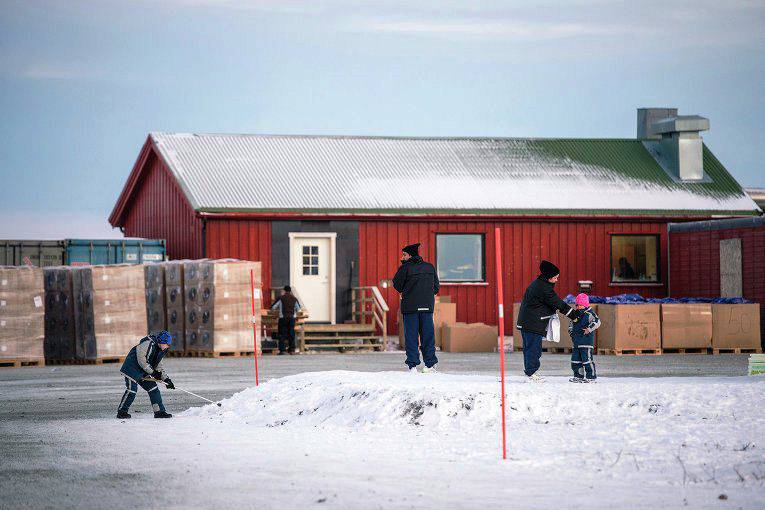 "On Friday, the Norwegian police arrested some 80 refugees in a camp in Sør-Varanger commune near the Russian border. This was done after several attempts to escape: the police managed to detain one family with three children, three, including a pregnant woman, took refuge in the church of Kirkenes, "the television channel said in a report.
As previously reported, the Norwegian border from the Murmansk region in the fall of last year crossed about 5,5 thousand refugees, mainly from the Middle East and Africa. The Norwegian authorities said that many of them would be denied asylum because "they either came from countries where there is no military action or they have a residence permit in Russia".
Last Tuesday, the first bus with 13 repatriates arrived from Norway to Murmansk. On Thursday, 30 was promised to be delivered. However, their shipment was disrupted.
"The dispatch did not take place either on Friday or Saturday, and the Norwegian authorities cite various reasons: either the documents were not ready, there were not enough seats on the buses, there were not enough border controllers, or equipment malfunctioned at the checkpoint." , - the agency writes with reference to the TV channel.
However, after being arrested, migrants must leave Norway within 3 days.
"It may be more reasonable to send the refugees on an airplane to Murmansk or Moscow if the Russian authorities approve of this," a police spokesman Strømmen told the channel.
The same opinion is shared by the head of the department for work with migrants Tur Hagi. "It could be the fastest and controlled way to send. Then the Russian authorities would prepare and view those documents that are necessary, "he noted.