Prospects for negotiations on the Syrian issue in Geneva are still vague, but the winners and losers are already visible, Turkey may be the main one, says Independent newspaper columnist Patrick Kokburn.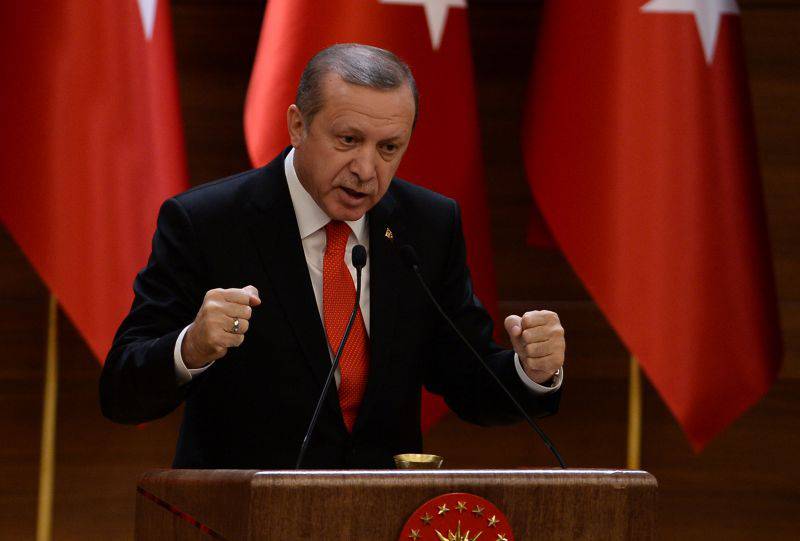 According to Cockburn, "the problem of ending the war in Syria and Iraq is that there are too many participants who are" too strong to lose, and too weak to win. "For example," Iran and "Hezbollah believe that victories in this war depend on their very existence, while Saudi Arabia and Turkey have invested too much to refuse the removal of Bashar al-Assad, "the author writes.
"Turkey can be a failure, despite the fact that in 2011, its potential to expand its influence in the Middle East seemed so great. The image of an economically prosperous, democratic, albeit Islamic state attracted protesting Arabs who sought to overthrow and replace the dictatorial regime. But it soon became clear that Turkish President Recep Tayyip Erdogan was supporting a Sunni coup directed against Shiites, Kurds and secular society. Having supported the Muslim Brotherhood first, Turkey subsequently began to tolerate or help the IG, Dzhebhat an-Nusre (both are banned in Russia) and other extremist jihadist groups ",
- quotes browser
RIA News
.
"Contrary to his dreams of reviving the greatness of Turkey, Erdogan has achieved exactly the opposite," writes Cockburn. According to him, the reaction of Ankara to the failure of its policy "will become clear soon, as the US and Russia will try to close the border between Syria and Turkey."
"President Erdogan will either accept the fact that Turkey will be pushed aside from the north of Syria, or he will strengthen Turkish military participation and, possibly, invade Syria," the author predicts.
According to a columnist citing Turkish commentators, "Erdogan intended to invade a neighboring country last year, but he was prevented by the army top." Now, the full-scale invasion of Turkish troops into Syria seems even less likely: "it will meet the US disapproval and Russian resistance
aviation
and anti-aircraft systems, "concludes Cockburn.