The deputy commander of the corps of the Ministry of Defense of the Donetsk People's Republic, Edward Basurin, made a statement in which he expressed his thoughts on the frequent attacks on the territory of the republic by the Ukrainian security forces. According to Basurin, the frequent shelling suggests that the Ukrainian military are testing the ground, preparing another offensive against the DPR. Only in the past day, the Ukrainian security forces violated a truce at least 10 times, firing 88 shells and mines of various sizes.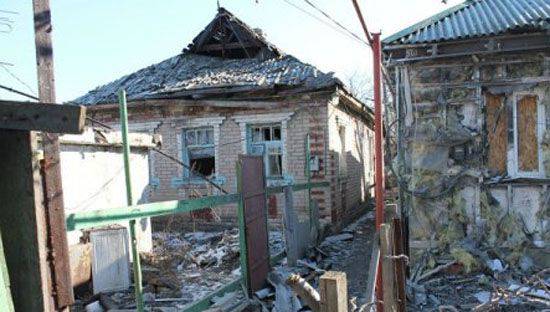 RIA News
cites a fragment of the statement of Colonel Basurin:
Attacks are no longer provocative, and this is preparation for a large-scale offensive. Because the withdrawal of Ukrainian STsKK officers, who have been here since last year, can speak about this. They (the Ukrainian side) removed all their representatives in the JCCC in the territory of the DPR, with the exception of the southern direction. Their representatives in the JCCC remained only in the south. From other places of the DPR they were taken.
Donetsk News Agency
, referring to the DPR intelligence data, publishes a material stating that artillery depots in the city of Balakley in the Kharkiv region started loading a large amount of ammunition for subsequent shipment to the Donbass. It is noted that about 500 people are involved in loading operations.