The IRI Democracy Monitoring Center in Ukraine conducted a study of the confidence of the Ukrainian people in one or another politician in the country. In the poll, it was possible to "vote" for several politicians. The largest number of unambiguous positive ratings was awarded to the mayor of Lviv, Andriy Sadovy, about 41%. The head of the Odessa Regional State Administration, Mikhail Saakashvili, is in second place in this rating with an 35% positive assessment of his activities. The three leaders included the head of the Transcarpathian Regional State Administration Gennady Moskal, "typing" about 29% of positive ratings.
Kiev Mayor Vitaly Klitschko and President of Ukraine Petro Poroshenko took fourth and fifth places in the ranking, respectively.
Informational portal
UA-Reporter
reports that the current head of the Ukrainian Cabinet Arseniy Yatsenyuk was at the bottom of the list. More than 62% rate its activity as negative.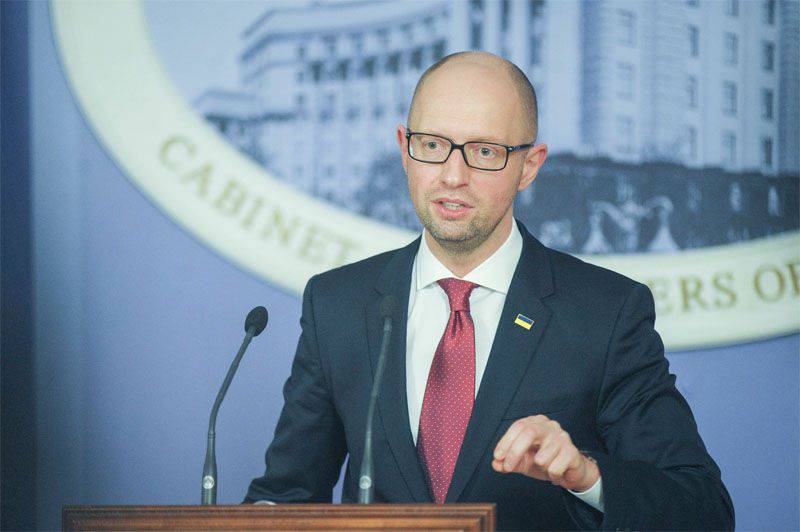 It is noteworthy that the number of negative assessments is smaller than that of Yatsenyuk, even among such Ukrainian politicians as disgraced Boris Kolesnikov, who is currently in Russia and heads the alternative government of Ukraine (coordinating council for saving the country). 62% of votes of distrust to Yatsenyuk is the absolute anti-record of the political rating among all political figures in Ukraine. This eloquently speaks about the attitude of ordinary Ukrainians to the activities of the country's Cabinet of Ministers and its leader.