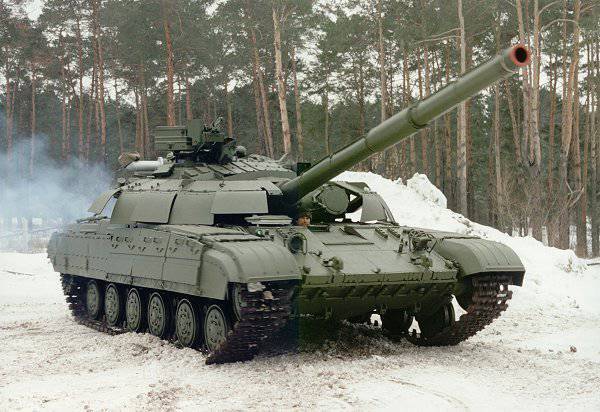 December 20 OAO Plant them. Malysheva "plans to ship another batch of MBT Bulat T-64BM. Delivery is carried out under an agreement with the Ministry of Defense of Ukraine.
This was stated by Nikolay Belov, acting director general of the enterprise.
"10 main combat
tanks
T-64B, which are upgraded to the T-64BM "Bulat" level will be transferred to the customer on December 20, "Belov said.
N. Belov also noted that the full implementation of the contract for the modernization of X-NUMX tanks T-29B is planned to be completed in 64, subject to timely payment by the Ministry of Defense of Ukraine.
In October, 2010, OJSC "Plant them. Malysheva "were transferred to the first 10 modernized tanks T-64BM.
The announcement of this is posted on the website of Ukrspetsexport GC in open access.
MBT T-64BM "Bulat" - an upgraded version of the tanks T-64B and T-64A. The aim of the modernization is to bring the technical and combat characteristics of the tank to the level of modern models. Bulat was first introduced in 1999 year.
Upgraded T-64BM in its tech. characteristics comparable to the Russian T-90. He is also approaching in TTX to the Ukrainian-made "Oplot" MBT.
As a result of processing, the resource T-64BM "Bulat" has been increased to 11 thousand km, and the service life has been extended to 15 years