Correspondents of German channels in the markets in Iraqi Kurdistan (in the cities of Sulaymaniyah and Erbil) found in the free market a small
weapon
production of Germany, transmits
RIA News
Post Handelsblatt.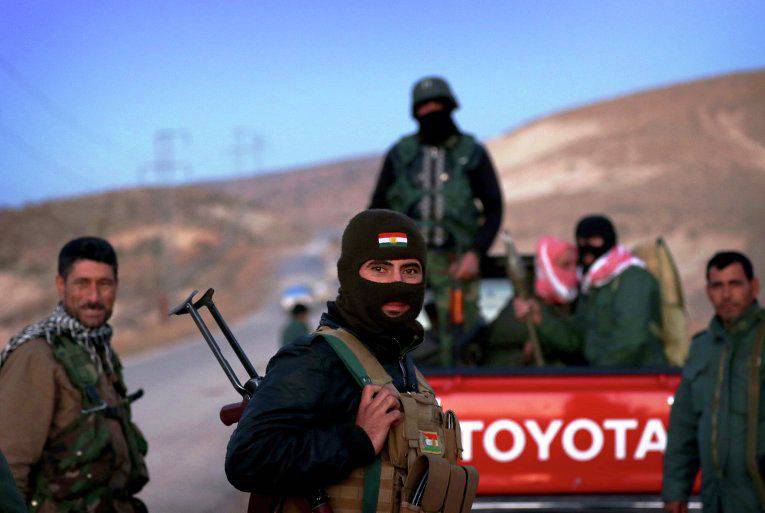 "In the markets you can buy assault rifles of the G3 type and a Walther P1 pistol," writes the newspaper with reference to the NDR television channel. "The cost of the 1986 rifle year of manufacture ranges from 1450 to 1800 dollars, and the gun is offered for 1200 dollars."
Journalists have suggested that selling weapons of Kurdish soldiers forced a long delay in the money allowance.
"The weapons are most likely sold by soldiers of the Kurdish Peshmerga formation who have not been paid for several months," the channel said.
The Bundeswehr confirmed that 20 thousand rifles and 8 thousand pistols were delivered to Kurdistan in 2014. The next delivery, according to the military, is scheduled for the 1 quarter of the current year.
"With such a large number of weapons in this difficultly controlled area, no one can guarantee full control," said the German department.
At the same time, the representative of the German Foreign Ministry, Schaefer, assured the journalists that "all cases of the transfer of weapons to third parties will be promptly and thoroughly checked."