A company of robotic vehicles was formed as part of the 1 engineering battalion brigade in Murom, the subunit has already received the Uran-14 complexes intended for extinguishing fires, reports
RIA News
the message of the deputy chief of engineering troops Ruslan Alahverdiyev.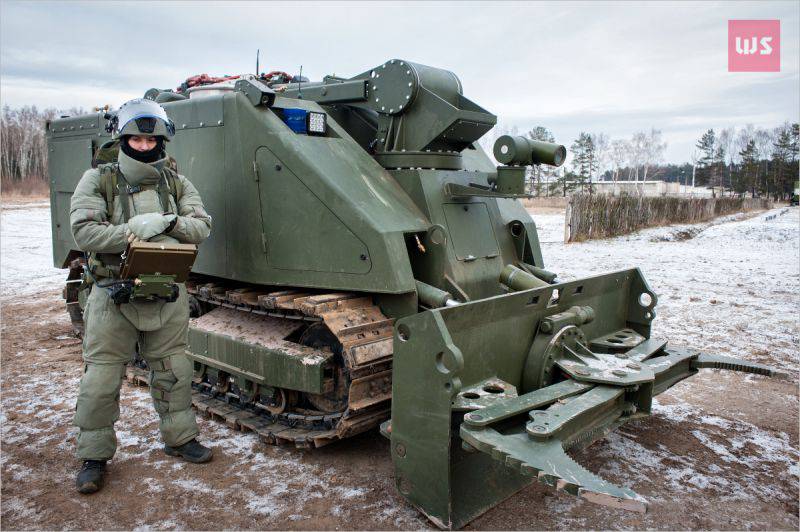 "The Uran-14 robotic complex has been accepted for supply by us. This is a fire extinguishing agent. These funds were received by the troops, in particular, as part of the 1-th engineering and sapper brigade of central subordination, stationed in the city of Murom, an engineering company of robotic means was formed. Three samples have already been filed there, "said the colonel.
According to him, this year the troops will receive "more than a dozen" of robotic complexes.
"This is our principled position, we are developing in this direction. Robotic systems will increasingly occupy a place in the composition of the engineering troops to ensure maximum safety of personnel when performing tasks. In 2016, as part of the state defense order, we purchase more than a dozen complexes that will be used to complete tasks in the formations and units of the engineering troops, "Alahverdiyev noted.
Engineering troops are also expecting deliveries of "Uran-6" multifunctional robotic systems designed to clear the ground from anti-personnel mines and explosive objects with an explosive mass up to 1 kg, "the colonel said.