Photos from the satellite indicate that Americans are expanding the runway in the north-east of Syria, reports
RIA News
message analytic center Stratfor.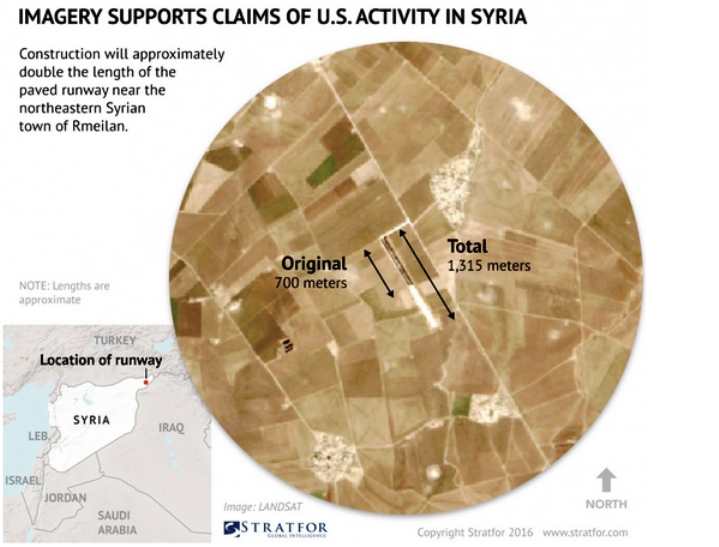 "According to December 28, the length of the runway at the airfield in the province of Al-Hasakah was almost doubled, to 1,3 kilometer," - said in a statement by American analysts.
It is noted that "the length of the strip is sufficient for the take-off and landing of the American military transport aircraft Lockheed C-130 Hercules".
According to the BBC, which published the message, before the civil war, this airfield "was used for agricultural purposes, and now it is under the control of the Kurds."
Center experts believe that "the new infrastructure will allow the United States to create an air bridge to supply the Syrian democratic army in the fight against the IG group."
The editors of the BBC, in turn, adds that the increase in the band "may also indicate that the US is planning new actions against the IG."
Stratfor noted that a number of publications previously reported the intention of the US Air Force to equip an airfield in Syria, but there was no documentary evidence of this.