Weapon
It can be different: nuclear, chemical, near-science journalists like to write about secret underground passages and controlled weather, but ... Migration can also be a weapon. Leaking from the country genes, these are males and female producers, and these are also consumers, both real and potential, these are working hands, and also these are "smart brains", of which there are fewer than stupid in any nation. "Brain drain" (or "brain drain", from the English. Brain drain) is a process of world emigration, in which scientists and workers with high qualifications for political, economic and religious reasons leave their country and go to work abroad. No wonder they say - "the fish is looking for where it is deeper, and the man is where it is better!" And nothing can be done about it! However, in those countries where this leakage occurs, as a result, there is great economic, cultural, and often political damage, while the receiving countries receive high-value intellectual capital. A similar process takes place in the financial sphere. When exporting capital abroad, it leaks out of the country, and it gets poorer.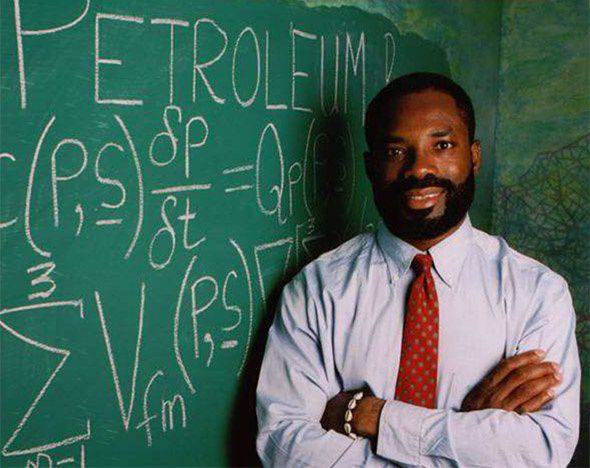 This term appeared in the course and soon after the Second World War, when many of the scientists left the countries of the fascist bloc. Well, today this phenomenon is most characteristic of young developing states, for example, the former colonies of European states in Africa, and on the islands of the Caribbean, and the former countries of the socialist camp of Eastern Europe.
However, smart people have fled from oppression to other countries at all times. For example, in the IV - V centuries AD. er Many Greek scholars fled to India and the influence of Greek culture increased there. For example, some mathematical terms of that time are obvious tracing papers from Greek. Therefore, it is believed that some of the works written at that time were created by the Greek émigrés who fled from the Christian pogroms in Alexandria and Athens, which took place in the Roman Empire.
In the same France, the outcome of a qualified workforce was provoked in 1685 by the abolition of the famous Nantes edict of his grandfather Henry IV by King Louis XIV. On the policy of toleration, a cross was laid, France became a Catholic country, and not Catholics were either expelled or they were repressed for their faith. As a result, an enormous number of Huguenots, and in France they were from 200 to 1000 thousand, went to other Protestant countries. But many Huguenots were highly educated people, and they also played a significant role in the French economy.
A similar decline occurred during the Mongol invasion of Russia, when the city of Kiev, for example, was almost completely deserted, as written by Plano Karpini, who was passing through it. At that time, skilled artisans either fled or were sold into slavery, as a result of which stone construction ceased there for many years, they stopped making glass and various other complex crafts were forgotten.
A lot of scientists and competent specialists left Russia after the events of the 1917 year, the civil war or shortly after it ended. Many were sent abroad on a "philosophical steamer," and there were not two such ships, but two! Among the names of those whom Russia lost due to the "great outcome" of those years, they usually list the names of Igor Sikorsky and Vladimir Zvorykin, the creators of the helicopter and television. But among them was the chemist Vladimir Ipatiev, who invented octane gasoline, Alexander Ponyatov, the creator of the VCR, the engineers Artseulov and Harkovich, the creators of the famous Normandy liner, and many more, many others!
When in Germany, Hitler and Italy, Mussolini flourished anti-Semitism, the emigration of scholars of Jewish roots, including such famous ones as Einstein, Bor, Fermi (who had the misfortune of being married to a Jew), immediately began.
After the separation of Germany, from its eastern part to the west, according to a number of estimates, about 1961 million people fled before 3,5, that is, about 20% of its population, and these were mainly young people who received a good education in their country. In August, 1961 had to build the famous Berlin Wall - the visible embodiment of the Iron Curtain, but still the shoots continued.
Many Poles left for the UK to work, of which 40% had a higher education. Now the Poles are leaving less, but still, there are people leaving. And this is not day laborers!
According to D. Livanov, State Secretary of the Ministry of Education and Science of the Russian Federation, from 1989 of the year to 2004, thousands of our scientists left 25 of the year of Russia, and 30 of thousands worked and work there under contracts concluded for a specific period. And he notes that "... Today, the number of people employed in science in Russia is about 40% from the level of 90's." That is, 60% of scientists have lost Russia, and other countries have acquired them, although, perhaps, here we must bear in mind the natural decline and the transition to work in other areas. For example, in the same 90s, many higher-educated school teachers went to market. Engineers became meat cutters, welders, and acquired the specialty "cattle fighter". Of course, it is good to have in society literate pigs, philosophers, sweepers and market guards with a diploma from a polytechnic institute. But ... isn't the society paying too high a price for such a "specialization"?
There is evidence that only in the first half of 90-s at least 80 of thousands of scientific specialists left Russia, which resulted in the loss of the country's budget to the order of $ 60 billion (The data of the Russian Foundation for Basic Research - Russian Foundation for Basic Research). At the same time, Vladimir Zernov, the rector of the Russian New University, stated that "if those specialists who went abroad, starting with 70, were trained at universities in the USA and Western Europe, they would have to spend more than $ 1 trillion on their preparation. "
But they also did not just leave, but took with them their knowledge, experience, technology, often known only to them. Moreover, analysis of the scientific base of Scopus (publication in the scientific journal Scopus costs at least $ 1000, so I, for one, cannot afford it, although I have something to print there) shows that more than 50% of printed works of the Russian scientific diaspora come from USA. The largest number of cited Russian scientists for some reason also work in the United States, and their work accounts for 44% of all links (data after 2003 of the year). The leaders of the citation index are those who graduated from Moscow State University, then goes MIPT. The share of references to the works of Russian scientists remaining in Russia is only 10%. And according to the total number of scientific publications, even India overtook Russia!
Our students are also increasingly being poisoned to study abroad, and they mostly choose Germany. But getting a PhD degree (Ph.D., here they have a lot of things included, not like ours!) Our young scientists still prefer in the USA, where in the same year 2006 she was awarded 183 to our countrymen (in 1997) 74).
2009 year marked the beginning of the migration of Russian scientists in Southeast Asia, including Singapore, where they are provided with very good opportunities for work, not to mention the payment of their labor. However, the first place in terms of losses in this case takes ... Great Britain, from which 1 million 441 thousands of people with higher education (and not only scientists) leave every year. 817 thousand from Germany and from Russia - a little more than 200 thousand people. But the reason is not so much love for the motherland, but in the banal ignorance of a foreign language, which they could not learn in school, and now there is no time to learn, and often just laziness!
In 2011, 36 000 people left the Russian Federation, with the majority going to the countries of the former USSR, for example, like Uzbekistan and the same Armenia. In 2012, the number increased dramatically to 122 751, and in 2013, it was already 186 382.
The reasons why specialists leave:
Low wages;
Poor material and technical base and difficulty with the procurement of instruments and equipment;
Scientific recognition and material success of many scientists who left Russia before them;
Red tape and red tape in the country, blocking the ability to engage in effective and creative work;
Non-compliance with copyright.
As always, when there is any serious problem, in our country the next state program on its correction is adopted. Since September 2012 has been working "The state program to assist voluntary resettlement to the Russian Federation of compatriots living abroad." Its essence is to assist those who resettle "from there" to us to Russia. They are reimbursed for the costs of moving, " elevators ". According to her, over 2014 thousands per year moved to the Russian Federation in 2015 and 100. More than 98% of the displaced are citizens of the CIS. Almost 41% of new arrivals have higher or incomplete higher education, 43% have secondary and special education, while 73 % immigrants are people of working age, 23% - children.
In 2015, the project began to operate and to attract scientists and scientists to us. By September, 2015, 44 scientists with a doctorate degree and a candidate of technical, economic and medical sciences, moved to Russia, and 21 people prepared documents for this. In the Russian Academy of Sciences in 2015, 420 engineers and scientists working in the field of the most relevant scientific, technical and technological problems of our time spoke.
In other countries, the following happens: after the abolition of the apartheid system in 1994, South Africa moved from 1 to 1,6 to millions of people with a high level of education and good professional training. For example, more than 45% of doctors emigrated. At the same time, the departure of one such specialist eventually led to a loss of work for about 10 unqualified workers, which once again confirms the opinion that even 10 can not replace good vacuum trucks at the department by one, maybe not very good professor. To stop the process that threatens the economic security of the country, South Africa demanded that other countries stop the practice of hiring those doctors who received education in South Africa, but nothing came of it!
More than 150 thousand highly skilled workers "flow away" from Africa every year! 1980% of qualified specialists left Ethiopia with 1991 and 75 a year, which, as they say, just became one of the causes of extreme poverty there, which cannot be coped with. In Chicago alone, for example, scientists from Ethiopia work more than in this whole country. In addition to this country, Nigeria and Kenya also suffered greatly from the "brain drain". A lot of doctors left Ghana and now there are only about 2 thousand doctors or one doctor per 11 thousand people, whereas in the USA one doctor falls on every 2 thousand people. A significant part of the population of the Caribbean islands also lives abroad, and up to 80% of graduates from colleges in Suriname, Granada, Guyana and Haiti, having received an education, left for the United States.
Is it possible to overcome this process? Yes, it is possible and very easy: to pay people a high salary and ask them for work not by their kinship and acquaintances, but by real contribution to what they are doing! It is not formally to evaluate the number of scientific publications, but by their significance, the same citation (not to mutually cite - "I am you, and you are me") and so on! That is, to treat smart people as the main asset of the country!