At the moment, the process of transferring the production of armored vehicles for the Airborne Forces from Kurgan to the Volgograd Tractor Plant is under way
Interfax-AVN
message commander Vladimir Shamanov.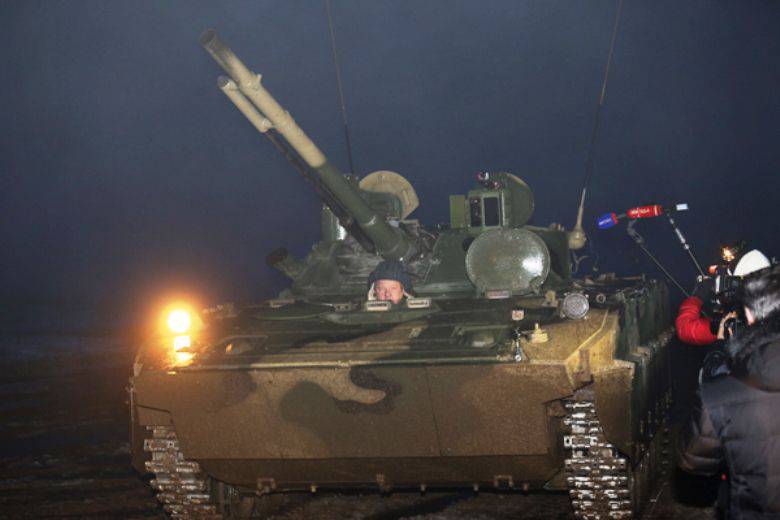 Shamanov personally tested BMD-4M
"The first stage, which lasted a year and a half, has been successfully completed. The task will be solved before 2018, "said the colonel-general.
According to him, "in the development of armored vehicles for the Airborne Forces, the process of its unification with the armored vehicles of the Ground Forces, for example, the BMD-4М airborne assault vehicle on 60% is unified in units with the infantry fighting vehicle BMP-3".
"Now on the site of the Volgograd Tractor Plant are testing BMD-4M with a combat module from the BMP-3," said Shamanov.
"As part of the Zauralets development work, by the end of 2016, we will have two samples of new 122-mm guns. Modernization of the Sprut anti-tank gun is coming to an end, "he said.
"In coordination with the Military-Industrial Commission, Typhoon is developing the design of an airborne KAMAZ with the fifth degree of protection," the general added. "The machine should appear in metal in the second half of 2016."
Having touched upon the topic of formation in connections
tank
mouth, Shamanov said that "the Airborne Forces will receive T-72B3 tanks."