The next waiver of one of the previously designated points of development of manned space flight was announced in Roscosmos. This time, the Federal Space Agency spoke in favor of not launching the Angara-A5B rocket, which, as previously assumed, could have taken place by the 2025 year. In the original plans of the FKA, it was stated that with the help of the Angara-A5B heavy launch vehicle, the Russian lunar program would be launched with the launch of manned spacecraft.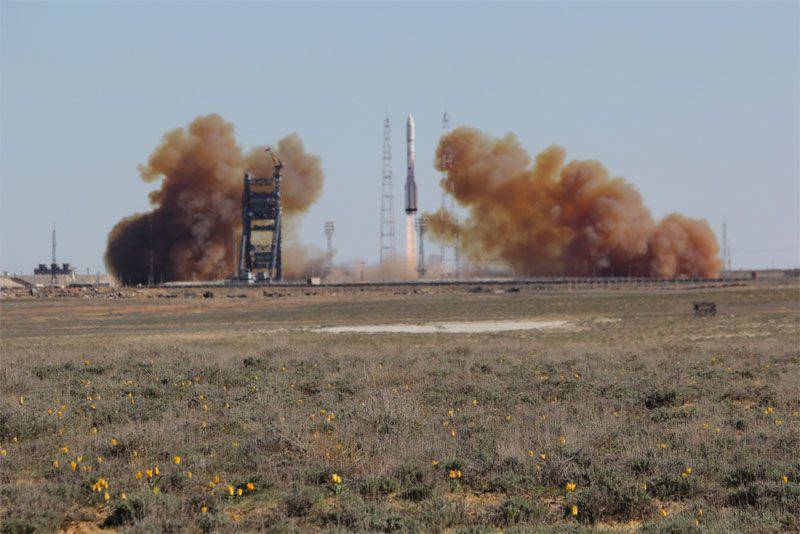 The Federal Space Program, calculated for the period from 2016 to 2025, states that until the 2025 year mentioned, there will be "ground based experimental testing of the launch vehicle". About flight tests "Angara-A5V" is not in question. From this we can conclude about the postponement of the implementation of the lunar program.
At the same time, Roskosmos says that by the 2021, the first launch of the manned spacecraft Federation will take place. The development of this ship is estimated at about 58 billion rubles. If for these funds we succeed in creating a new spacecraft, then, as the news agency notes
TASS
, The Federation will cost 3,5 times cheaper than the American Dragon spacecraft. In the initial draft of the Federal Space Program, the cost of work on the "Federation" was more than 66 billion rubles. As you can see, there has been a noticeable adjustment towards reducing the cost of development.
The draft of the new Federal Space Program has been prepared for submission to the Russian government for consideration.