The press service of the Pacific Command of the US Navy issued a report that due to technical problems encountered in the port of Singapore, a coastal frigate failed
Fort Worth LCS-3
like "Freedom".
TASS
, referring to the representative of the press service of the US Navy, Captain-Lieutenant Matthew Knight, reports that, according to preliminary data, the reason for the failure of the frigate is due to engine problems.
The report says that the American frigate left the home port in California in November 2014 of the year. During this time, he managed to take part in numerous joint maneuvers with the ships of the naval forces of such states as India, South Korea, Indonesia, Thailand and Vietnam.
It is noteworthy that this is already the second time that a US frigate breaks down in the past month and a half. So, in the middle of December, the newest coastal frigate failed
Milwaukee LCS 5
.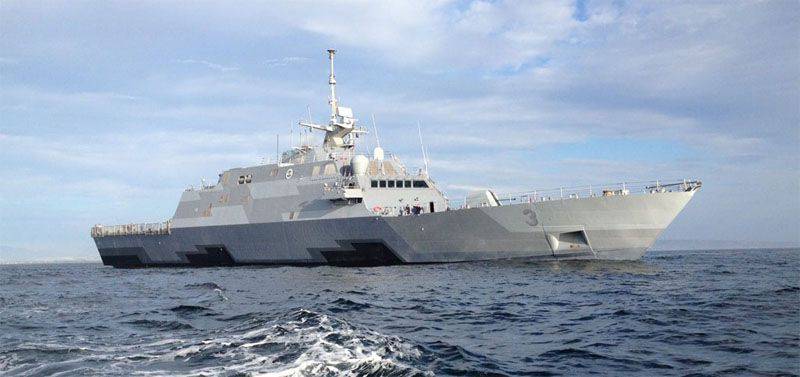 He was launched in December 2014 of the year. The frigate Milwaukee during the transition from Halifax to San Diego experienced a complete loss of thrust, after which it was towed to a repair dock at the base of Little Creek (Virginia).