Turkish News Agency
DHA
reports that today in the province of Diyarbakir (southeast Turkey) an explosion thundered. According to the initial data, the explosive device worked near the school building in the Baghlar district. The explosion occurred at a time when a ruler was taking place in the schoolyard. As a result, five students were injured and were rushed to the nearest medical facility.
There are no threats to the lives of the affected schoolchildren, the clinic staff reported. The most common wounds and injuries are cuts by shards of glass, rupture of eardrums.
Turkish newspaper
Hurriyet
writes that several homemade grenades that had been thrown around 8: 24 local time by an unknown person broke off in the school yard.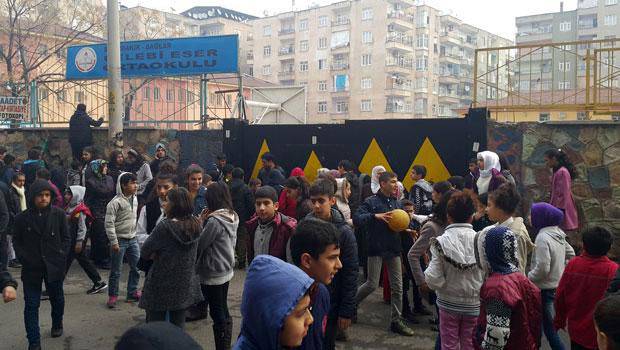 According to the reports of the chief of the district's police, the incident is under investigation. Despite the fact that the investigation has just begun, Ankara has traditionally traditionally blamed the terrorist act on the Kurdistan Workers' Party, which in Turkey is recognized as a banned organization. At the same time, the PKK itself did not take responsibility for the explosion near the school in the province of Diyarbakir.