The Permanent Representative of the Russian Federation to the OSCE, Alexander Lukashevich, stated that the mission's observers had recorded the disappearance of a large number of military equipment from the warehouses of the Ukrainian army over the past few weeks. We are talking about technology, which was set aside from the contact line in accordance with the letter of the Minsk agreements.
RIA News
cites the statement of Alexander Lukashevich:
The OSCE special monitoring mission shows that the increase in tensions in the Donbass was preceded by serious preparations by the Ukrainian side. APU carried out a large-scale rotation of its parts and divisions. Outdated and technically faulty equipment was replaced with new types of weapons. During the period from December 25 2015 to January 15 2016, 145 units of military equipment, MLRS and other large-caliber gun mounts disappeared from Ukrainian warehouses. In this case, all previously recorded by the observers weapons of the militias during the period remained in warehouses.
At the same time, the OSCE special mission, according to the Russian permanent representative, more than 60 once carried out monitoring of the border between Ukraine and Russia in the Donbass sector. Alexander Lukashevich noted that the mission controls traffic in all directions of this section of the border without exception, and no violations were noted by representatives of the OSCE SMM.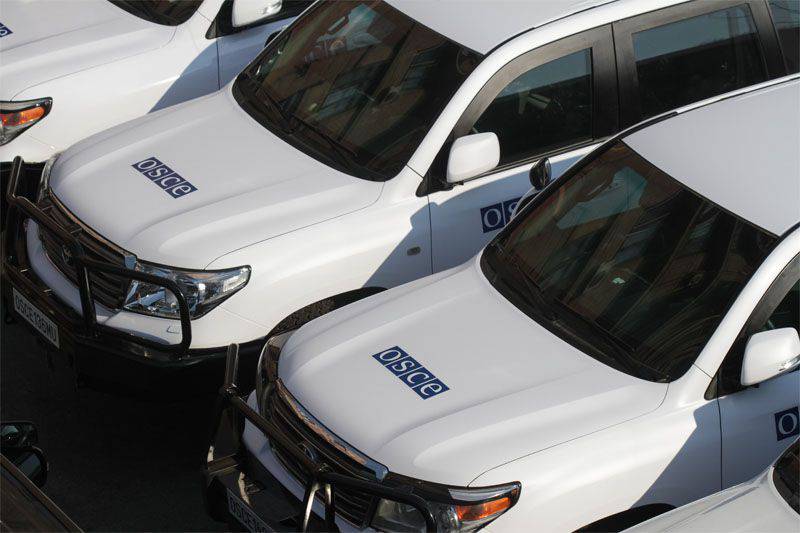 Recall that recently the Ukrainian security forces resumed shelling the territory of the DNR and the LC. As a result of shelling people die, the infrastructure of the people's republics is destroyed.