It is expected that the first upgraded heavy helicopter Mi-26 will be built for the Russian Defense Ministry in 2017 g, the blog reports
bmpd
with reference to Interfax-AVN.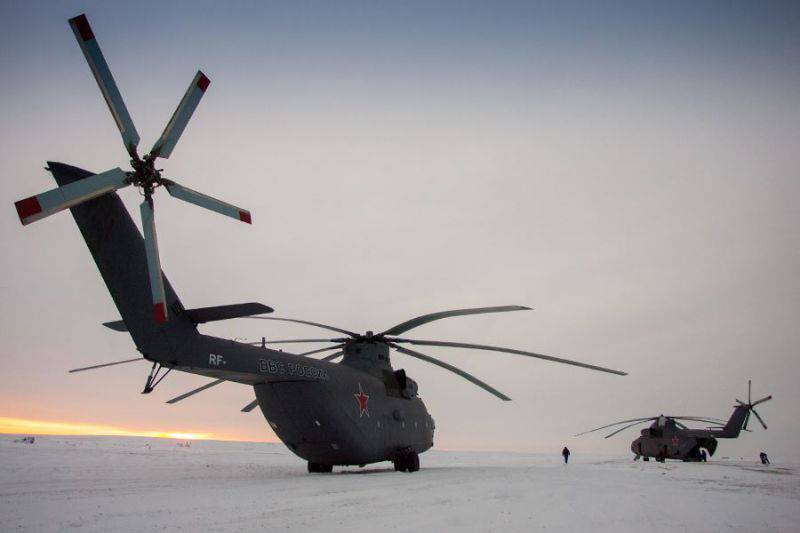 Mi-26 helicopters of the Russian Air Force built 2012 on the Temp airfield on Kotelny Island
"It is expected that at the end of 2017, the first copy of the upgraded Mi-26 will be built in the configuration proposed by the RF Ministry of Defense, but the agency must also issue a technical task for the modernization of the Mi-26," a source in the defense industry told.
"The development work on the modernization of the Mi-26 will not be opened, all work will be carried out at the expense of Rostvertol and the holding of Russian Helicopters," he specified.
"If the Ministry of Defense approves the modernization, the first purchase of the upgraded Mi-26 from about 2018-2019 years is possible," the source added.
According to him, "the selected option for improving the Mi-26 will allow to produce new upgraded helicopters and modernize previously built helicopters."
The source also said that this year "the Ministry of Industry and Trade of the Russian Federation plans to start research and development on the development of PD-12В aircraft engine for Mi-26".