In December 2014, the French Ministry of Defense signed a contract with Airbus Defense & Space at a cost of € 333 thousand "to study the possibility of integrating the modified EFCS fire control system of the modernized MLRS LRU MLRS into the automated command and control system of Mistral type universal amphibious assault ships (UDC)" , blog reports
bmpd
with reference to the French resource www.opex360.com.
The existence of this contract became known only last fall.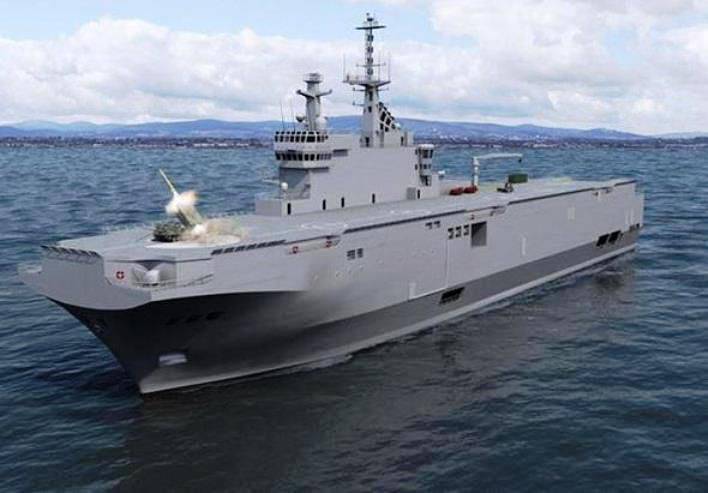 Estimated combat use of the MLRS LRU from the flight deck of a French Mistral-type amphibious assault ship
According to the resource, "the work under the contract, carried out by Airbus Defense & Space with the participation of the Sagem group and the German company Krauss-Maffei Wegmann (KMW), have now been completed, demonstrating the possibility of this integration without the need for significant hardware changes."
"We are talking about the possibility of using MLRS MLRS LRUs with Mistral UDCs using Lockheed Martin M31 GMLRS adjustable missiles with a firing range of up to 70 km. MLRS MLRU launchers for firing are supposed to be placed directly on the flight deck of the UDC type Mistral. This will significantly increase the potential of the French
fleet
to defeat coastal targets from the sea and to implement fire support by the Navy, "the publication explains.
The resource notes that "MLRS LRU (Lance-roquettes unitaire) is a modernization of combat vehicles of the famous 227-mm 12-round MLRS М270 MLRS, produced under a contract issued by DGA in 2011 by a Franco-German consortium of KMW, Airbus Defense & Space, Sagem and Thales ". In total, 13 of 57 combat vehicles were modernized.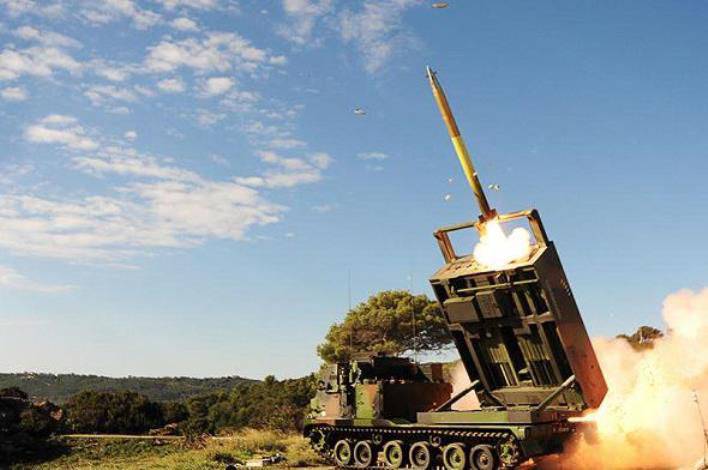 Fighting vehicle of the upgraded MLRS LRU of the French army with Lockheed Martin M31 GMLRS adjustable missile