In the case of an appeal from the Indian side, the MiG corporation is ready to deliver a batch of MiG-29K / KUB fighter jets for the new aircraft carrier Vishal,
RIA News
message of the representative of the company Anastasia Kravchenko.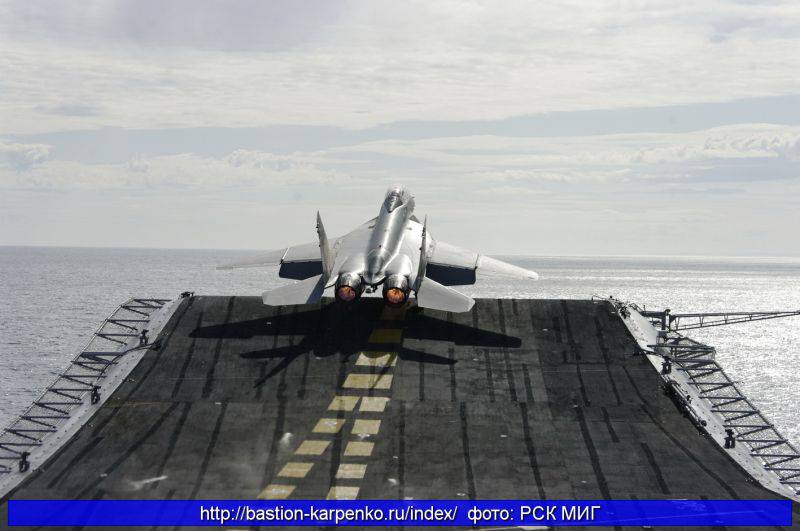 Recently, Indian media reported that Delhi sent a request to several countries to "make their proposals for the supply of fighter aircraft for the new designed aircraft carrier Vishal, which will carry more than 50 aircraft on board."
"MiG Corporation and the Ministry of Defense of India are long-standing partners, we are bound by many years of successful cooperation. Of course, we will be ready to supply fighters for a new aircraft carrier, "said Kravchenko.
"According to experts, the most appropriate both from a strategic and economic point of view for the Indian Navy would not diversify their fleet deck
aviation
"She added.
Currently, MiG-29K / KUB are in service with the Indian aircraft carrier Vikramaditya. In accordance with the contract from 2010, Russia continues to supply ship fighters to the Indian Navy - from the 29 of the ordered fighters, to date, 23 units have been delivered.
Help Agency:
"Shipborne fighters MiG-29K and MiG-29KUB are multi-purpose aircraft of the" 4 ++ "generation, designed to solve the air defense tasks of ship formations, to gain air supremacy, to defeat surface and ground targets with controlled precision weapons day and night in all weather conditions. "