Representatives of Russia, commenting on the new diplomatic initiatives of Kiev aimed at the return of the Crimea, confirmed that this topic is closed for Moscow, reports
RIA News
.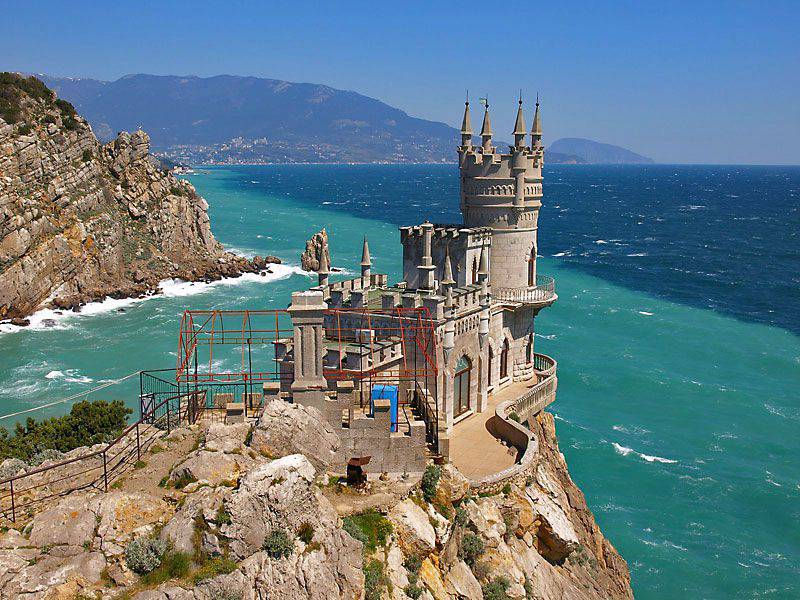 Recently, the head of the Ukrainian Ministry of Finance Yaresko said that Kiev is working to create a forum on Crimea - something like the Geneva format, which was established to resolve the situation in the Donbas with the participation of the European Union, the United States, Russia and Ukraine. Poroshenko called this format "Geneva Plus".
Press Secretary of the President of the Russian Federation Dmitry Peskov, commenting on the initiative of Kiev, said that the Crimean problem does not exist.
"The issue of Crimea as such does not exist; accordingly, it is impossible to discuss the issue of Crimea as such"
, - he said.
The representative of the Foreign Ministry, Maria Zakharova, answered the Kiev authorities briefly:
"Dreaming is not bad."
And the head of the Duma security committee, Irina Yarovaya, regarded the words of Yaresko as a statement about new provocations. "
The statement of Yaresko about new diplomatic steps to return the Crimea is, in fact, a statement about new provocations and illegal actions against citizens of sovereign jurisdiction established by the highest form of civilized democracy of international law - a popular referendum of the inhabitants of Crimea and Sevastopol "
She said on Thursday.
In turn, the governor of Sevastopol Sergey Menyaylo compared Kiev's plans for "reintegration and de-occupation of the Crimean peninsula" with dreams of conquering space.
"Kiev authorities howl at the moon and continue to build fantastic plans, ranging from the conquest of space, ending with the return of the Crimea"
- he said.
According to him, with such political scams, Kiev is trying to pull out additional preferences from its Western curators. "The whole world understands that Crimea will not return back, it's impossible to capture it with military force, Ukraine's proposal for a peaceful transition Crimeans rejected and sent official Kiev in a certain direction, but President Poroshenko continues to fight against windmills and creates new departments for this," the governor.