South Korea has embarked on an expensive project involving the creation of the Korean Fighter Experimental (KF-X) 5 generation fighter, reports
MIC
with reference to the country's Defense Ministry.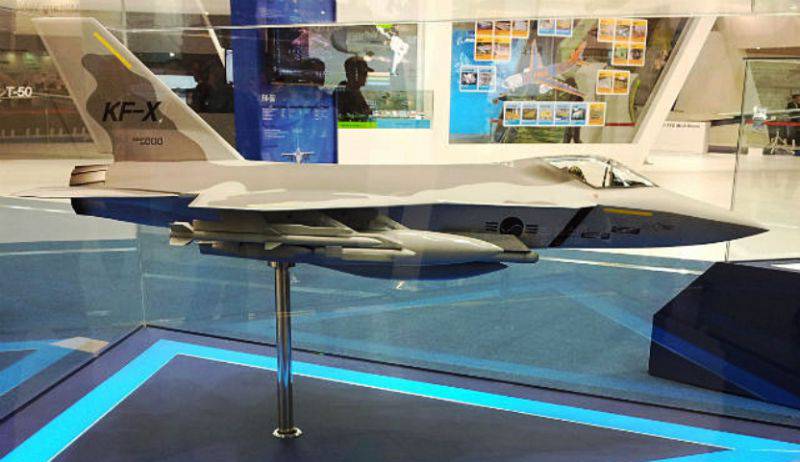 It is planned that "by 2021, the company Corea Airspace Industries will produce the first six prototypes of the combat vehicle," the agency notes.
"Then over the course of four years, the fighter's flight tests will go on, and mass production can begin in the 2026 year," the report says.
According to the ministry, "by 2032, the 120 of such combat vehicles will be supplied to the Air Force."
The new fighters will replace the outdated F-4 and F-5 vehicles, which are currently the basis of the RK air force.
The cost of the project to date was $ 14,9 billion. Indonesia took part in it. Support is provided by the United States, which provides modern military technology to Seoul.