Think over serious decisions not only in space, but also in time. It happens that a normal solution seems to be complete nonsense a few years later. And all just had to - just think! This rule came to me after thirty years. One thing is reassuring: it is difficult for some to think over how the change in space will affect, ten meters from the place of change.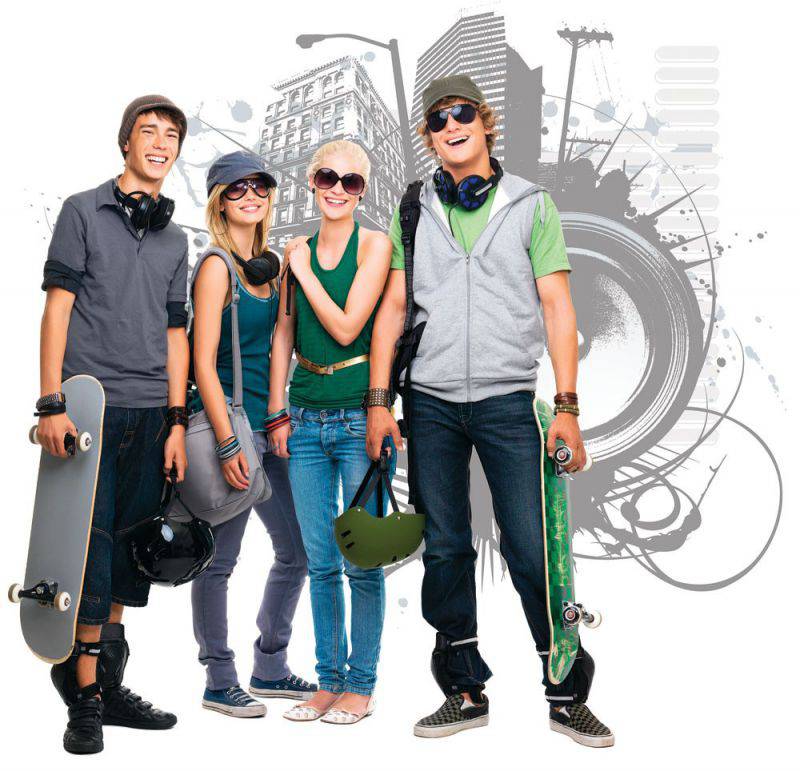 In making a serious decision, think through a possible negative result and how to neutralize it. In this case, the anti-law of the sandwich is sure to work - when falling, the oil will be at the top, trouble will not come. If I applied this rule, everything went fine. And it happened that at 100% I was sure, because the thing is simple, you don't need to be insured, but his majesty case must have tripped.
Periodically analyze your actions. Be calm about criticism. Of course, criticism is unpleasant. But on the other hand, it is the best way to prevent food from being processed by sparrows. Criticism, as well as self-criticism, is a kind of feedback (one of the foundations of the control system), without which even the most beautiful system stops or goes down in time. But do not bend the stick in the form of permanent samoedstvo. Not bad sometimes admit their mistakes in public. At first, people will be surprised. Then they will understand that you are honest. People value justice more than you are smart. At the factory, I used to do something bad to others. You walk around the shop and see one abnormality, another; inside accumulates. The cup of patience is overflowing, and you give everything to one. Then you feel like a bastard, trying to fix it. So, it turned out, I was more respected for the ability to admit my stupidity and for praise to others than for many new things in production.
My mother used to say: "Skinny work is like stealing." Do any business in such a way that it is not a shame for yourself. I was up to forty years tormented by the question: do I not get more than I give? Measure what you get with what you do; be afraid to get more. What about money, what about relationships with people. If you get more, it's like stealing. Know that there are many supporters of the social-Darwinian principles of "who dared, he ate" and "who got up earlier, that and sneakers." These statements are from the evil one; they simply disguise theft.
If you do not know what to do, do what is done in a decent society. Fighting is necessary - so fight, even with a strong one. You have to apologize to the enemy - apologize, even in public. Similarly in production. It happened that a number of correct actions led to stupidity at work, and in this case I was helped to start from the beginning and to act according to the instructions. Do not show your creativity for no reason or on the little things. It is now accepted to bulge yourself. I think this is not good. Better to be than to seem!
Try to be an expert in your field and try to work with experts. It is harder to work with them, but more interesting, including from the point of view of their own perspectives. In friends, superiors, subordinates, it is better to have a partial middle peasant than a nihilistic genius. Do not be a nagger and do not work with a nagger boss. Basically, they are caring for those who fear their place. But distinguish a cavil and pull you up to your level and higher.
A friend and girlfriend must first be kind to you, and you to them. Napoleon put it very succinctly on this topic. When asked about his wives, Josephine and Marie-Louise, he replied: "A beautiful wife is a jewel, and a good wife is a treasure." By good he meant Josephine. In the relationship of man and woman - one love? This is not enough! Even one kindness is much better. Conclusion: the closest person is the mother. I blame myself for not paying enough attention to my mother.
For a real man, a child, a woman, and a homeland are the core values ​​that justify his life. It developed from the desire to preserve its cave, its clan, its tribe, etc.
If your friend is not alone, and in public, makes fun of you, then he is not a friend. If your friend alone does not condemn your excess (egoism, inattention to others, etc.), then he is not a friend.
Train your brains and muscles. Both are well developed in youth. The statement that it is impossible to be at the same time a good specialist in music (literature), physics (astronomy) and weightlifting (biathlon), I consider wrong. Man is an interesting creature. He gradually gets used to everything and achieves everything. I was good at understanding very complex things in parts. There were problems with foreign languages, but this is most likely due to weak teachers. For example, I did not understand and did not like chemistry, considering it uninteresting, illogical. But it came to the university: it is wonderful, logical, interesting, and this is thanks to the teachers.
Treat the old as a great reference material. Figuratively speaking, the old people have little digital thinking, but perfectly analog. They have seen a lot and can quickly remember what ended up like, or think out how it can end. Simply put, wisdom is a fusion of intelligence with experience. But it happens that old age comes along with marasmus ...
Justice in any business is like happiness or truth. Absolute and concrete does not happen, but it is necessary to strive.
The truth is between extreme opinions and a little apart, and closer to the facts. Often to the facts that we do not like.
Do good just like that. I made sure that the good often returns to those who make it to others. Although there are freeloaders: everything for themselves, but nothing for others. So - a donut hole. In relations with others, healthy pragmatism is necessary: ​​if you are an egoist, they will turn away from you; if you do everything for others, they will ride you. I did something ...
With large deviations (especially with large ones and when it concerns you) from the normal course of things in life, deeds, yes anywhere, apply several factors opposing the deviations at the same time. It is then figure out what helped and what did not. The control action should be no less than the one that led to the deviation. This is also from the science of management. But be able to share something when it touches you, when it doesn't concern you, or when you are "ripped off". Now enough skilled craftsmen, raking in the heat of someone else's hands. Previously, they were considered egoists-scoundrels, and now they are called successful managers and great PR specialists. A critical attitude to both promises to easily reach, and to statements that it is supposedly or that, it is impossible to change.
Don't be fooled. This is when the petty provoke a statement that you weakly do this or that foolishness. Do not give in to the law of the crowd (this is when an initiative bastard successfully provokes many people to be mean).
There are wonderful rules in science and life:
1. The hypothesis explaining the known facts becomes a theory. For example, I rightly believe that Russia is very much like an eyesore. Including fear of repetition of the socialist experiment to establish justice.
2. If it is not clearly explained to a moderately educated person (for example, in tongue-tied or obscure terms, or references to unknown sources, or statements like "everybody knows"), the explanatory person either does not understand the subject, or deceives. For example, I believe that a moderately educated person will fully understand the basics of quantum physics, explained by a good teacher. I also see that the economic policy in the country is wicked in terms of statements that our gold and currency must be in the West, and we have to wait for investments from there. And we are told that otherwise we shall drink, that the divergent uncle fluctuations in the imaginary region are inverted on the northern backs of the imaginary hyperons of Alpha Centauri, that everyone is doing this, and similar nonsense.
The most important, basic industries and professions are security (the armed forces, law enforcement agencies), education and training (starting with the nursery in kindergarten), health protection (starting with the nurse in the hospital). The following - the production of food, clothing, housing. Then heavy industry, transportation, etc. But not everything is so simple and straightforward. For example, bad journalism is like a selling thing, and very good is rising to educational heights. Unfortunately, on Earth, the average figlar is considered higher than a good doctor ...
Respect those who do. There is an opportunity to do a good thing, a good thing - do it. Bernard Shaw rightly said that even the greatest virtues do not atone for the sin of consumption without participation in production.