In the Russian Federation, anti-tank artillery "Robot", developed on the basis of the BTR "Shell", is being tested.
RIA News
a message from the commander of the airborne troops, Vladimir Shamanov.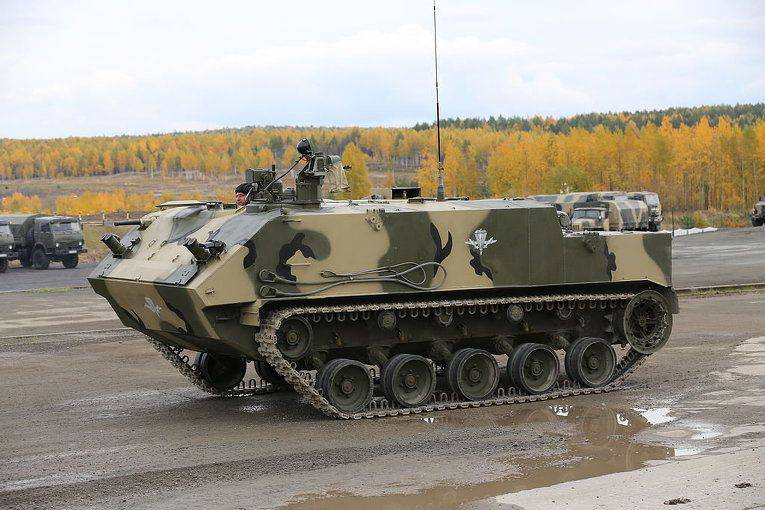 BTR "Shell"
"On the basis of the multipurpose armored personnel carrier" Shell, anti-tank artillery machines "Robot" are being tested, medical support vehicles, and RHBZ vehicles, "the commander said at a briefing.
Shamanov refrained from specifying the technical details of the machine.
Last year began the rearmament of the Airborne Forces on the BMD-4M and Shells. Earlier it was reported that before the 2025 g, the paratroopers should receive more than 1,5 thousand BMD-4M and more than 2,5 thousand "Shell".
Help Agency:
"BTR-MD" Rakushka "- Russian armored troop-carrier, created at the Volgograd Tractor Plant. The machine has a mass of tons in 13,2 and is armed with two machine guns. The crew consists of two people, and the number of landed 13 people reaches. "Shell" is intended for the transportation of personnel (troops), ammunition, spare parts, fuel and lubricants in the airborne units and marines. "