The OSCE decided once again to extend the mandate of the observation mission on the border of Ukraine and Russia. The border of Ukraine and Russia in the OSCE is called the part of the border between the DPR and the LPR on the one hand and the Russian Federation on the other. On the Russian territory, the offices of the special OSCE mission are located in the cities of Donetsk and Gukovo (both are Rostov Oblast). The new mandate is up to 30 April 2016.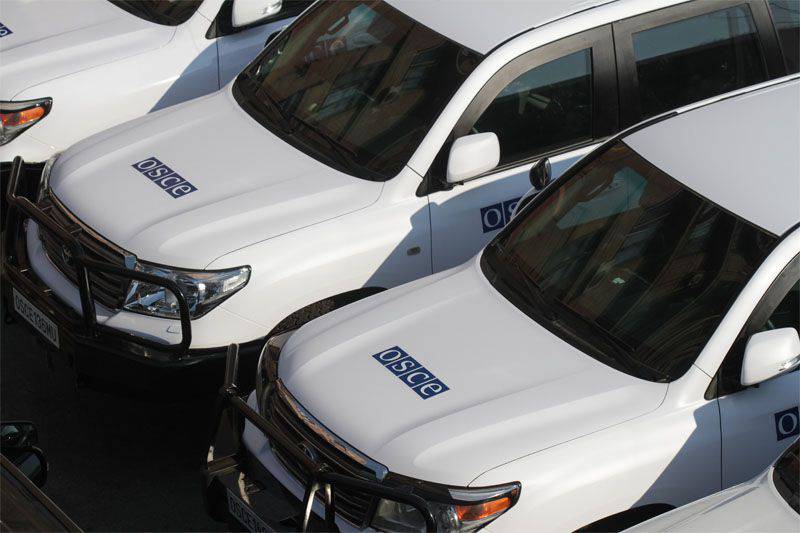 It should be recalled that the monitoring mission on the border of Donbass and Russia began work in the summer of 2014. Then every three months, the mandate of the observation mission at the border was extended. And although during this time the mission's representatives didn't present a single fact of a border crossing by Russian troops anywhere else, they continue to claim in Ukraine that they are "waging a war with tens of thousands of Russian troops". If we talk about the rhetoric of Kiev, the Ukrainian army "restrains the Russian army, threatening Europe." The infamous "European shaft", on which Yatsenyuk plans to saw about 4 billion hryvnias, helps "containment".
Against this background, in the DPR continue to record the facts of the attacks from the Ukrainian security forces.
Donetsk News Agency
, referring to the deputy commander of the Corps of the Ministry of Defense of the Republic, Colonel Edward Basurin, writes that shelling is under way during restoration work.
Edward Basurin:
Today, while working on the power lines in the buffer zone near the village of Zaitsevo, Ukrainian snipers re-opened fire on the positions of the DPR. In this regard, the representatives of the OSCE mission, who were there, were forced to leave the area before the scheduled time, the work was suspended.
Whether this fact is reflected in the new report of the OSCE mission is a separate question.