The Minister of Defense of Ukraine Stepan Poltorak said that the size of monetary remuneration for the participants of the "ATO" "will be the same" for all military personnel: "from soldiers to generals." According to Poltorak, the right to establish the size of payments now receives the leadership of individual military formations, and these decisions will be monitored by the Ministry of Defense "Square".
UNIAN
cites the statement of the Minister of Defense of Ukraine:
As for the APU - the decision will be made by order of the Minister of Defense. Yesterday I made a decision on the preparation of such an order, and today by the end of the day I will sign the order on the payment of monetary remuneration in the area of ​​the ATO. Today, in the ATO zone, different amounts of cash remuneration depend on salary. This is unfair, because in the war zone, life is at risk all the same - and the soldier, who was just called, and the combat general, who served a lot. Therefore, the reward should be the same for everyone.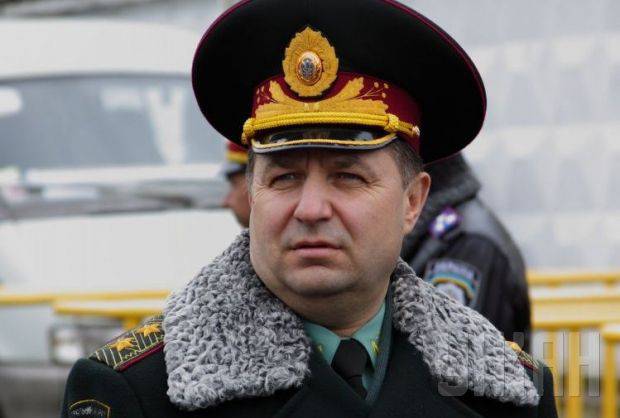 By the way, how about the Ukrainian servicemen to be with Poroshenko's promises (at that time a presidential candidate) about a pay of thousands of hryvnias per day? ..
The main military department of Ukraine said that such measures would eliminate social injustice against the participants of the "ATO" (as in Kiev, the punitive operation of the Ukrainian security forces, conducted in the Donbas, is still called).
Meanwhile, in the DPR they say that the Ukrainian troops again began systematic shelling of the western outskirts of Donetsk.
Donetsk News Agency
cites a statement by a representative of the republican armed forces:
The Ukrainian military began shelling the village of Trudovsk and the village of Aleksandrovka. the enemy fires from positions in the occupied city of Marinka, the Ukrainian side fired more than five mines and fired two tank gun shots. The enemy fired from positions in the occupied Marinka. The Ukrainian side released more than five mines and fired two shots from a tank gun.