TV channel
Russia Today
publishes material, which refers to the modernization of one of the airfields in the north-east of Syria. It is noteworthy that the modernization is carried out by US military personnel. The correspondent of the TV channel Murad Gazdiev reports that Washington did not apply to Damascus to use this airfield, and is working outside the framework of international norms and elementary respect for the sovereignty of Syria.
According to RT, work to restore the runway and other infrastructure facilities of the airfield is being carried out near the city of Al-Hasak (near the Syrian-Iraqi border). This area, according to some sources, is controlled by Kurdish armed forces, which oppose the militants of the so-called Islamic State.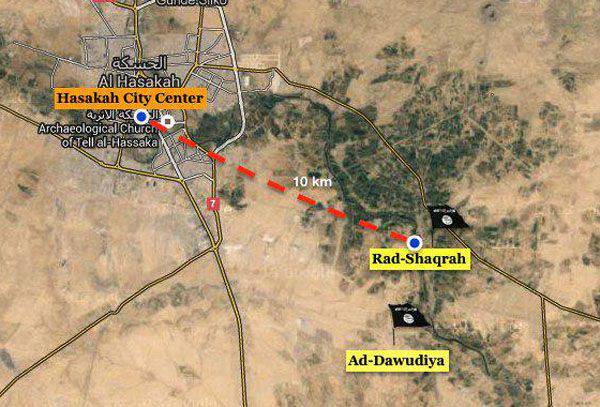 It must be recalled that in the fall of 2015, Washington announced the shipment of American troops to Iraq. The official goal is the education and training of Iraqi troops for the anti-terrorist struggle. Such a struggle, as announced by the Americans, should be fought along the vector "Ramadi (Iraq) - Ar Raqqa (Syria)". Now it becomes clear that the special forces could have been used to cover the reconstruction work of the airfield, which the US, it seems, is going to use for its own purposes. Everything is in the spirit of a state accustomed to opening a "second front" at a convenient time for itself ...