Russia will create a new high-altitude interceptor MiG-41. Its development will be based on the MiG-31 aircraft, reports
Rossiyskaya Gazeta
with reference to the deputy of the State Duma, a member of the defense committee Alexander Tarnaev.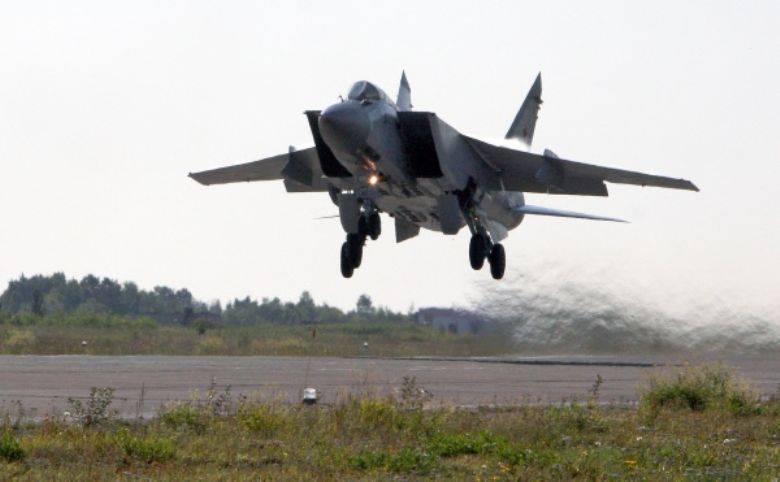 MiG-31"The country's leadership has decided to include the project to create a promising high-altitude interceptor in the new armament program with implementation dates in 2020. The machine will be a further development of the MiG-31 fighter-interceptor, which is ahead of its time for decades. We do not exclude that the development of a new aircraft may begin earlier than the 2020 of the year, since our Armed Forces really need it. "
- said the deputy.
"The double supersonic distant interceptor MiG-31 was developed by the OKB-155 (now the MiG corporation) in the 70-ies. He made his first flight in 1975, and was put into service six years later. The interceptor was the first Soviet aircraft of the fourth generation and the first aircraft in the world equipped with a radar with a phased antenna array, "RG writes.
The capabilities of the MiG-31 so far no one has surpassed. "Designed to intercept cruise missiles in the entire range of altitudes and speeds, as well as satellites in low orbits, it can automatically track to 24 targets, attacking the 8 of them," the publication notes. Four interceptors are able to control the air front for 800 km.
In 2011, the military department signed a contract with the Nizhny Novgorod enterprise Sokol to upgrade these vehicles, as a result of which "the detection range of aerial targets was increased to 320 kilometers, destruction - to 280 kilometers," the newspaper said.
At the end of the 2015, the RF AUF received a total of 73 advanced aircraft. More 50 should arrive before the end of 2018.