The joint Georgian-American exercises Noble Partner-2016, which will be held in May near Tbilisi, will be attended by American
Tanks
Abrams, passes
RIA News
The message of the TV company "Rustavi 2".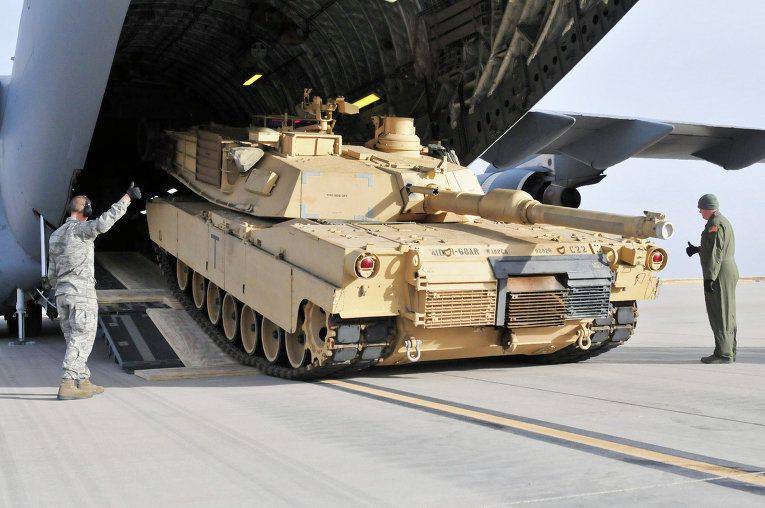 Archive photo
Last year, the Noble Partner-2015 ("Worthy Partner") exercise involved 400 Georgian and more 200 American troops.
For last year's maneuvers, Bradley combat vehicles (14 units), lorries and equipment intended for training were specially delivered to Georgia. This year, mechanized and infantry units will be transferred from the United States.
"Georgian military, before receiving American tanks, pass exercises on other types of military equipment from the USA. The army has already received 70 tons of military cargo from the United States and, in addition to tanks, it is still waiting for additional cargo, "the television company reported.
However, Georgian Defense Minister Tina Khidasheli noted that the matter is not at all in armaments. According to her, "Abrams tanks will appear in Georgia not to demonstrate force, but to prove that the country is not alone."
"Our task is to bring the situation in the country to that condition, so that, be it a person or any state, before making any wrong decision, I would think twice ... We are not talking about armaments, but we are talking about meeting the most important needs of the Georgian army."