On Wednesday in Minsk at the next meeting of the Contact Group, the Ukrainian side stated that it would not discuss the issue of elections in the Donbass until a section of the state border passes under the control of Kiev, reports
Kommersant
.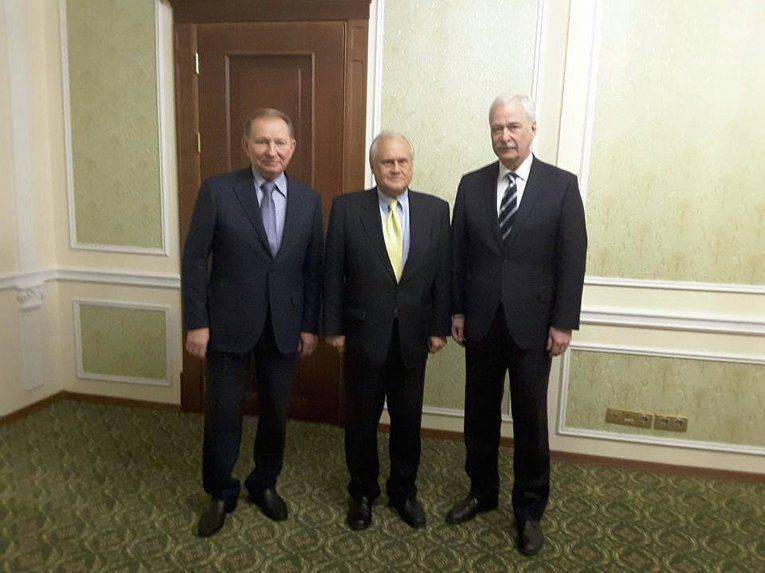 "Now one of the important issues in the framework of the work of the Contact Group is the law on elections," said Boris Gryzlov, Russia's plenipotentiary at the talks.
He was supported by German Foreign Minister Steinmeier, who believes that "the absence of a law on elections in the Donbass leads to a re-escalation of the conflict, while local elections can make long-term relaxation of the situation possible."
However, before the start of the meeting it became clear that the Ukrainian side was not ready to discuss this issue.
"Elections in the occupied territories of Donbass can occur only under the condition of fulfilling a number of important prerequisites: establishing control over the Ukrainian border with Russia, resuming the work of the Ukrainian media, disarming the militants, allowing the OSCE mission, withdrawing Russian troops from the territory of Ukraine",
said the authorized Ukrainian President Irina Gerashchenko.
After the meeting, the head of the delegation, Kuchma, said the same: "Without a cease-fire and silence, without a full-fledged withdrawal of heavy weapons and confirmation of this withdrawal of the OSCE, without renewing our control over the Ukrainian-Russian border, it is impossible to talk about elections or changes in Constitution of Ukraine, not to mention the solution of humanitarian, economic problems and issues of mine clearance. "
The situation was commented by political analyst Alexei Chesnakov: "Kiev is moving all in." Kuchma declares an unacceptable position in advance. This approach can hardly be regarded as a step to resolve the situation. Quite the contrary, as a game to disrupt the Minsk process. "